San José, CA – NEEBA, a San Jose video and creative agency, is setting up a studio at the 2018 County Fair to capture Fair love stories and memories of time spent at the Santa Clara County Fairgrounds.
NEEBA received a grant from the Knight Foundation to record stories unique to San Jose.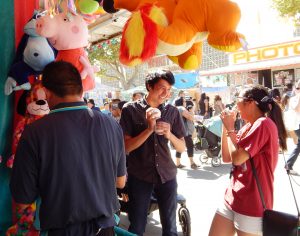 In their previous "We Are San Jose" series, they produced short documentaries that range from the history of Cesar Chavez, to the Mayfair Community, to Vietnamese small business owners with a passion for cooking, and an internationally renowned tattoo artist who started in his east San Jose garage.
This time around NEEBA is preparing to capture "Love Stories at the Fair." For NEEBA Founder and Creative Director, Marlo Custodio, it's personal. He recalls how special it was growing up here, explaining, "If you grew up in San Jose you most likely came to the Fair as a child. I have happy memories from my time at the Fairgrounds."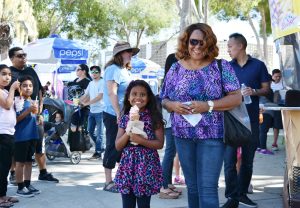 Look for the Love Stories studio August 3, 4 and 5 during the 2018 Fair and with it an opportunity to tell your "Fair Love Story." It's a chance to permanently capture special memories of time spent at the Fair and on the Fairgrounds.
The 2018 Santa Clara County Fair, a community wide celebration, will run August 2, 3, 4 and 5 at the Fairgrounds in San Jose. Information is available at TheFair.org