By Lina Broydo

International Performing Arts Of America Festival n San Jose
August 26 at 7 p.m.
This is a truly enriching treat for the Bay Area lovers of beautiful music and spectacular dancers.
The iconic California Theater in downtown San Jose is welcoming the new IPAA's World Premiere Performance in memory and tribute to Ann Woo, Bay Area's well-known art promoter, teacher, high-tech executive and an art aficionado who devoted her life to promoting the merging of multi-cultural arts in the U.S. and who worked tirelessly and creatively with other art organizations who supported her vision of merging various ethnic cultures into the main stream; to unite all to selflessly work together towards a common goal of expressing the talents of many artists from around the world and develop their talents.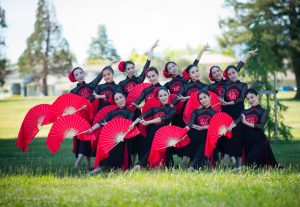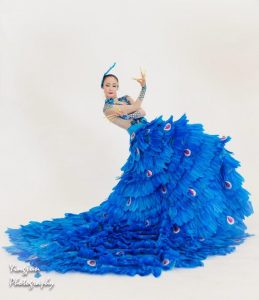 In addition to commemorating Ann Woo, the event provides an annual intermingling platform to various ethnic artists.
With the participation of over 30 professional dancers and various artists, the Event's Chair John Chu; Executive Director Andy Jian, Producer Dennis Nahat and the Artistic Director YangYang Lyonn – this is definitely a very inspirational and spectacular festival of arts not to be missed.
Tickets and Information
Prices range from $28 to $100
408-605-3217
intperformingarts.org
California Theatre
345 South First Street in San Jose
Photos courtesy of IPAA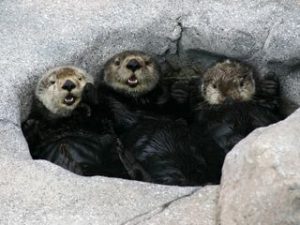 Fun Times at the Aquarium in Monterey
August 4, 18 and September 1
No need to search for a hotel's overnight stay in Monterey, The world renowned Monterey Bay Aquarium is hosting a number of sleepover stays this summer.
Ever wonder what the fishes do at night?  Set your sleeping bags next to the Sharks tanks and wake up (if you were able to fall asleep) on Sunday morning as the aquarium's special guests.
And since the aquarium stays open late on those Saturday nights, parents can stroll the galleries with a glass of wine in hand, while enjoying sustainable bites and live music.
The sleepovers package includes a bedtime snack, breakfast and aquarium admission.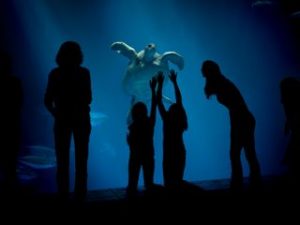 Enjoy fun activities throughout the evening, including a bedtime snack and special late-night programming for you night owls, before snuggling up to fall asleep in front of the aquarium's world-class exhibits.
In the morning, greet the day with the ocean animals and say Hi from me to my favorite and cutest playful otters.
Tickets and Information
$125 Sleepovers Package
$95 for aquarium members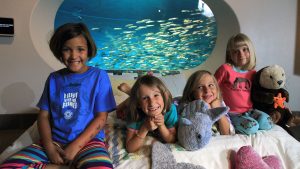 408-648-4800
montereybayaquarium.org
Monterey Bay Aquarium
886 Cannery Row in Monterey
Photo courtesy of the Monterey Bay Aquarium
Outside Lands Music and Arts Festival in San Francisco 
August 10 – 12
Janet Jackson, the multiplatinum-selling pop diva is highlighting the line-up for this year's Outside Lands Music and Arts Festival extravaganza at the Golden Gate Park. Joining Janet are some of the nation's powerhouse performers The Weekend and the Florence & The Machine.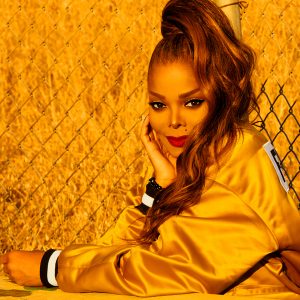 The diverse list of performers include Beck, Bon Rivers, Kelela, Daniel Caesar and Tash Sultana. If you enjoy fabulous music and a great scenery – this is an event created just with you in mind. Its a summer fun at San Francisco's Golden Gate celebration of food, wine, beer, art and comedy, did I mention music?
Tickets and Information
Prices range from $149.50 for an individual ticket to the 3 day VIP pass at $795
Golden Gate Park in San Francisco
Visit sfoutsidelands.com for concert times and details
Photo of Janet Jackson courtesy of Outside Lands
Niles Canyon Railway Wine Ride
August 4, 18, September 8 and 29 at 1 p.m.
What could be better than enjoying an afternoon of fine wine while gently cruising through Niles Canyon, riding the historic train with wine educator Steve Ferree? This wine tasting event will focus specifically on Livermore Valley wines.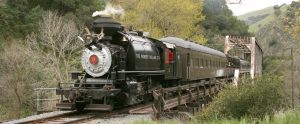 As one of the Golden State's oldest wine regions, Livermore Valley played a pivotal role in shaping California's wine industry.
Spanish missionaries planted the first wine grapes in the Livermore Valley in the 1760s. In the 1840s, California pioneers looking for outstanding vineyard sites began planting grapes in the region. Robert Livermore planted the first commercial vines in the 1840s. Pioneer winemakers C. H. Wente, James Concannon, and Charles Wetmore recognized the area's winegrowing potential and founded their wineries in the early 1880s.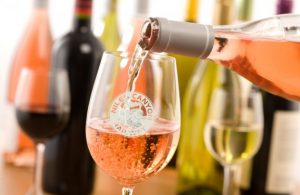 Taste Livermore Valley outstanding wines paired with hors d'oeuvres as you ride the historic train. 21 & over, please no children, pets, or personal food and beverages allowed.
Tickets and Information
Prices start at $50
510-910-7024
ncry.org
Niles Canyon Railway
6 Kilkare Road in Sunol
Photo courtesy of Niles Canyon Railway