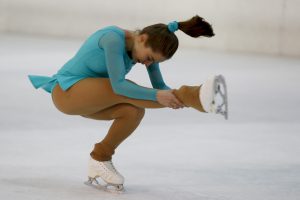 Quito, Aug 2 (EFE).- An Ecuadorian figure skating champion who has won three South American competitions in a row practicing a sport that does not even have a federation in her country is now preparing to obtain her fourth title in Brazil.

Gabriela Palomeque – who brought home three gold medals from the championships disputed in Buenos Aires, Lima and Quito – is getting ready for the upcoming competition in October, which she plans to do to the tango stylings of Astor Piazzolla.

Palomeque, 22, started skating in 2007 and has not stopped since, she told EFE, adding that her older sister played a major role in her becoming a successful figure skater.

"It doesn't matter if you fall, just get up and keep going," her mentor's words resound in her head 11 years later.
Palomeque – who is currently studying to get a university degree in education – trains the younger generations in ice skating to pay her way, as she receives no state support to finance her exploits in a sport that she acknowledges to be "expensive."

She welcomes the wide-eyed four-year-olds onto the ice rink and eases them into action, telling them her own experience venturing into the arena for the first time 11 years ago.

As the children slowly gain the confidence necessary to let go of the rails, she encourages them to "dance to their own rhythm."

Palomeque has won as many as eight gold medals and five bronze in Ecuador.