Washington DC, Aug 1 (EFE).- Facebook's Chief Security Officer, Alex Stamos, Wednesday announced his decision to resign from the company and join Stanford University as a professor and researcher.

"It is critical that we as an industry live up to our collective responsibility to consider the impact of what we build, and I look forward to continued collaboration and partnership with the security and safety teams at Facebook," Stamos said in a statement.

Stamos, whose last day at Facebook would be Aug. 17, explained that from September he will teach a course in the new master's degree program on cybersecurity at the Freeman-Spogli Institute for International Studies.

He will also work as a researcher at the Hoover Institution, a Stanford think tank.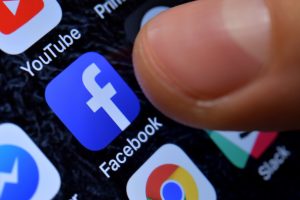 The announcement comes a day after Facebook identified an alleged misinformation campaign to influence the mid-term legislative elections in November and closed 32 accounts on both its social network and Instagram.

Although Stamos did not offer other reasons for his departure except his entry into the academic world, the New York Times reported in March that Stamos had internal disagreements on how the social network should manage the spread of misinformation.

According to the NYT, Stamos has been a strong advocate for investigating and disseminating the alleged presence of Russia on Facebook.

The social network founded by Mark Zuckerberg was at the center of the controversy in the US presidential election held in November 2016 over the use of its platform to spread hoaxes and fake news in order to influence the results.

Facebook estimated that some 10 million of people in the US saw at least one of the more than 3,000 ads from fake accounts allegedly directed from Russia.

The scandals surrounding hoaxes together with the failures in privacy protection, especially following the leaks of personal data from millions of Facebook users to British consultancy Cambridge Analytica, have undermined the reputation and public image of Facebook in recent months.