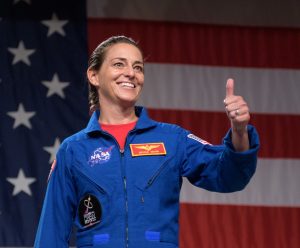 Washington, Aug 3 (EFE).- NASA announced Friday the names of the nine astronauts who will make up the first four crews to travel into space from the United States since the retirement of its space shuttles seven years ago.

The crews will travel to the International Space Station aboard two commercial spacecraft that Boeing and SpaceX plan to send into the stratosphere sometime during the coming year.

"This is a big deal for our country, and we want America to know we're back. We're flying American astronauts on American rockets from American soil," NASA administrator Jim Bridenstine said during the presentation ceremony at the Johnson Space Center of Houston.

The first crew to be presented was that of the Boeing Starliner capsule, which will make a trial flight scheduled for mid-2019 and will be boosted into space from Florida's Kennedy Space Center by an Atlas V rocket of the United Launch Alliance.

This crew is made up of three astronauts: Eric Boe, who was the pilot of the space shuttle Endeavor; Chris Ferguson, who took part in the last launch; and rookie Nicole A. Mann.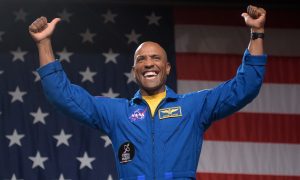 Following this first trial flight, two pilots will travel in the Starliner to the ISS: Suni Williams, who since he was picked to be an astronaut in 1998 has made seven space flights and has spent more than 322 days in the stratosphere, and Josh Cassada, who has yet to make his first space flight.

SpaceX's Crew Dragon space capsule, which will make a trial trip attached to a Falcon rocket launched from Florida, will have a crew of two: Doug Hurley, who piloted both the Endeavor and the Atlantis, and Bob Behnken, who has six space trips on his resume.

The two astronauts that the SpaceX company will send later will be Mike Hopkins, who spent 166 days in the space lab, and Victor Glover, who will be making his debut.

With these launches the United States will recover its prominence in the space race after seven years of depending on Russian infrastructure to send its astronauts into space.