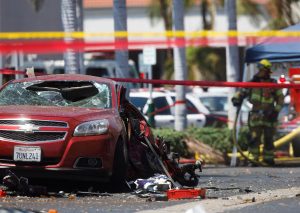 Washington, Aug 5 (EFE).- A small plane crashed Sunday near a shopping center in Santa Ana, California, killing at least five people, local authorities reported.

Firefighters and ambulances were dispatched to the shopping center in the town of Costa Mesa, after the plane crashed in the parking lot.

The aircraft lost altitude and crashed into at least one parked car, according to Orange County Fire Department Capt. Steve Concialdi, but apparently nobody on the ground was injured.

The plane, a twin-engine Cessna, was registered to a San Francisco company and had flown from northern California to Santa Ana, near Los Angeles, crashing about a mile from the local airport.

Last year, a small plane crashed on a nearby highway, injuring two people.

The cause of Sunday's accident are under investigation by authorities.