Washington DC, Aug 7 (EFE).- The United States government announced Tuesday that it will impose 25 percent duties on an additional $16 billion in Chinese imports from Aug. 23, marking the second time Washington has slapped extra tariffs on Beijing.

The US Department of Commerce published the new tariff list targeting 279 Chinese imports, ranging from chemical and petroleum products to automobile industries.

This will add to the package that the US government announced in June, which came into force partially at the beginning of July, and will hit $50 billion in goods in total.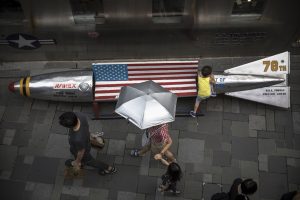 In the first round of tariffs, the US targeted a total of 1,300 Chinese goods, from advanced manufacturing and aerospace to information technology and robotics, and imposed 25 percent tariffs on $34 billion in Chinese imports, the Department of Commerce said in statements.

The US government justifies this measure on the grounds of its investigation into Chinese business practices, in which the authorities said Beijing has allegedly committed a series of irregularities.

Among those alleged irregularities are intellectual property violations against US companies, the acquisition of local companies with an aim of getting their technology, and Chinese government cyberattacks against US government computer networks.

With this new round of tariffs, President Donald Trump's administration goes one step further in its trade war with the Asian giant.

Tensions in US-China trade relations have soared in recent months.

The US struck the first blow by announcing hefty tariffs against imports from China, to which Beijing responded immediately with identical retaliatory measures.