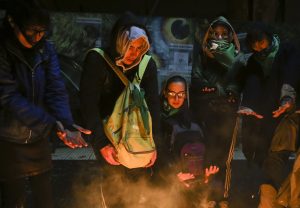 Buenos Aires, Aug 9 (EFE) .- The Argentine Senate late Wednesday rejected a bill to legalize abortion in the first 14 weeks of pregnancy.

Although the bill on voluntary termination of pregnancy was passed by the lower house or the Chamber of Deputies on Jun. 14, the Senate or the upper house, rejected it with 31 votes in favor, 38 against and two abstention.

The bill, which sought to decriminalize abortion within 14 weeks of pregnancy, and not just in exceptional cases like rapes and danger to mother's health, had led to a more than 16-hour-long debate.

The bill cannot be presented again in the Argentine National Congress for discussion until next year.

"No one should get carried away with the culture of defeat. Well done girls, you have lifted high the honor and dignity of Argentine women," said Proyecto Sur (Project South) Senator Fernando 'Pino' Solanas, in his speech.

Miguel Angel Pichetto Senate leader of Partido Justicialista (Justicialist Party) echoed Solanas' sentiments saying, "sooner or later (…) women will have the regulatory response that they need."

Although the bill was rejected, several legislators applauded the fact that it reached the debate stage for the first time.

The bill had been presented before the Congress six times previously but was debated for the first time on Thursday.

"An abortion is always a tragedy, what it does is add one more wound to the woman (…) Legalizing abortion is admitting quite simply the failure of the state," said Silvia Elias de Perez, legislator from the Union Civica Radical (Radical Civic Union) party, part of the ruling coalition Cambiemos.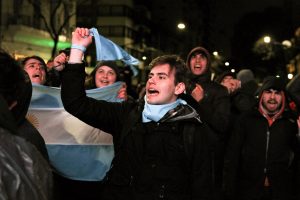 Union Civica Radical's Luis Naidenoff, who was in favor of the bill said that it was a public health problem due to the number of women who die every year from illegal abortions and the failure of punitive measures to stop abortions.

Adolfo Rodriguez Saa, one of the five presidents that the country had in 11 days during the severe crisis of December 2001 and among the Peronists, who were against the bill, said life began from the moment of conception and there was no other interpretation because that is what the law stated.

Outside the Congress and amid tight security throughout the day thousands of people had gathered (those in favor of the bill with green handkerchiefs and those against with blue) after several months of mobilization by the pro and anti-abortion groups.

Some minor incidents had been reported where the crowd had gathered after the early morning Congress session.