By Lina Broydo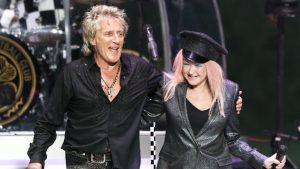 Cyndi Lauper and Rod Stewart Rock in Mountain View
August 29 at 7:30 p.m.
The legendary stars of classic rock are reuniting following their successful summer 2017 joint tour at the fabulous outdoor concert at the Shoreline Amphitheater in the heart of Silicon Valley.
Renowned raspy voiced singer Rod Stewart and the colorful performer Cyndi Lauper (will she have the purple or the pink color hairdo?)  bringing their nostalgic blast from the past popular showstopping hits to the delight of the old fans and wow the new fans of this iconic duo.
Sing-along is welcome. And if you happen to work in the neighboring Google company you may hear the sounds of their signature melodies.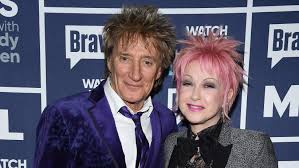 But it is always better to see them in person in their flamboyant and energetic performance.
Tickets and Information
Prices range from $21 to $199.50
800-745-3000
www.amphitheatremountainview.com
Shoreline Amphitheater
1 Amphitheater Parkway in Mountain View
Photos courtesy of Shoreline Amphitheater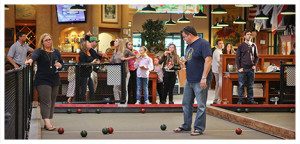 The Bocce Challenge in Los Gatos
August 26 at 1:30 p.m.
Have a ball at the 5th Annual Bocce Challenge to benefit the Jewish Sports Hall of Fame of Northern California (JSHOFNC) student's programs. Girls and Boys, Moms and Dads, Grandmas and Granddads, reserve your teams today! Bocce is a game that anyone can play and have a lot of fun.
The goal is to offer an entertaining afternoon while helping to raise funds benefiting a good cause: provide financial support for scholarships and student athletic activities for Bay Area Youth.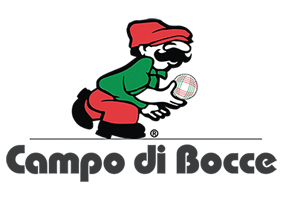 The registration fee covers the court time, appetizers and soft drinks.
Tickets and Information
Price: $75 – individual entry; $250 – team entry (4 players)
Campo Di Bocce
565 University Avenue in Los Gatos
Photo courtesy of JSHOFNC
Maestro Riccardo Frizza returns to San Francisco
August 27 at The Italian Cultural Institute at 6:30 p.m.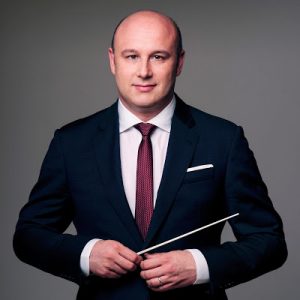 September 8, 11, 14, 18, 23 and 27 with the San Francisco Opera
Maestro Riccardo Frizza is returning to the Bay Area for his fourth collaboration with the San Francisco Opera conducting Donizetti's "Roberto Devereux" as well as presenting a lecture on August 27 at The Italian Cultural Institute on Donizetti's opera.
And just like a real ambassador of the best Italy has to offer he will also be sharing his passion for culinary art.
Come for an insider's look at the opera before Maestro Frizza takes the baton starting September 8 at the War Memorial Opera House.
Award-winning Italian Maestro Riccardo Frizza is a galvanic presence on the podium, inspiring performances as exhilarating as they are expressive.
Championed by Alberto Zedda, Bruno Cagli, and Gian Carlo Menotti, he is a leading exponent of bel canto repertoire, collaborating with a who's who of today's most iconic singers at opera houses from Milan's Teatro alla Scala to the Metropolitan Opera in New York.
It will be a true gift to see him in San Francisco.
Tickets and Information 
Free admission to The Italian Cultural Institute
415-788-7142
iicsanfrancisco.esteri.it
601 Van Ness Avenue, Suite "F" in San Francisco
For tickets to SF Opera call 415-864-3330
Or visit www.sfopera.com
Photo of Riccardo Frizza courtesy of ICI
Photo of  "Roberto Devereux" opera courtesy of SF Opera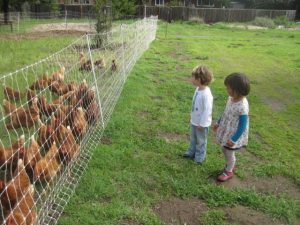 The Art of Pie Making
August 26 at Noon
High in the stunning and picturesque rolling hills of Los Altos Hills you will find a true hidden historic treasure: "The Hidden Villa." Spend a day, walk around, breathe deeply the fresh country air, meet the animals and learn how to bake a pie.
Boys & Girls Club of Peninsula Chef Derrek  Brown and his team of young culinary artists will lead the young chefs through the Art of Pie Making using ingredients from Hidden Villa and some of their favorite partnering farms.
This class offers a hands-on peer-to-peer instructions around the craft of pastry, some simple tips for creating a food safe kitchen, and delicious discovery of decadents desserts. Yum! This is a special workshop designed for teens, taught by teens. Hmm, what about me?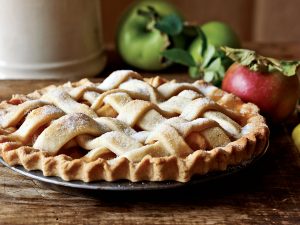 I also want to learn how to make a pie instead of buying it in a bakery… Oh well.
Note: this workshop is part of the Pre-Dinner Workshop Series of "Food for Thought" events leading up to the Hidden Villa's "Food Worth Celebrating Dinner" in September 15 at 5 p.m. Book now!
Tickets and Information
Price: $75 pp
650-949-8650
Hidden Villa
26870 Moody Road in Los Altos Hills
Photo courtesy of Hidden Villa