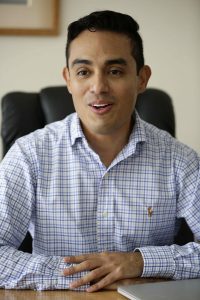 Panama City, Aug 8 (EFE).- Panama is the only place in Latin America that blends into a single event huge shopping discounts and music festivals, adding cultural and gastronomic offerings to position it as one of the region's most attractive tourist destinations.

That is what the marketing director for the Tourist Authority of Panama (ATP), Enrique Sanchez, told EFE in speaking about the Black Weekend Sale, an event involving malls, restaurants, hotels, airlines and tourist agencies – all designed to attract huge numbers of visitors and shoppers to the country.

The effort, which is in its second edition this year, is aimed at expanding store sales in the ninth month of the year, traditionally a time of lower revenues, as well as increasing hotel occupancy and generating other kinds of income with assorted leisure activities and alternatives.

Sanchez said that the initiative emerged from the Black Friday event, a retail tradition launched at the beginning of the 21st century in the US and which has transformed itself into the Black Weekend with the help of government institutions and private firms.

He said that Sept. 14-16 will be the weekend on which discounts of up to 70 percent will be available at various stores and a rich array of cultural, leisure and fun activities will also be on order.

"There's no other event like it in Latin America that has megadiscounts for three days, and at the same time has urban and rock music festivals," said Sanchez.

He added that the ATP has created the Web site compras.visitpanama.com where international tourists will find competitive tourist packages including concert tickets, airfare offers, hotels and excursions.

Promotional campaigns are being launched online, as well as on radio and television, in Argentina, Brazil, Colombia, Costa Rica, Ecuador, El Salvador, Honduras, Guatemala, Mexico, Nicaragua, Paraguay and Peru.

During the first edition of Black Weekend last year, the buyers mostly came from Brazil, Costa Rica and Ecuador looking for electronic products.

Tourism brings in about 10 percent of Panama's GDP, and the first Black Weekend generated more than $90 million in sales to some 29,000 tourists, which provided a good shot in the arm for the sector.