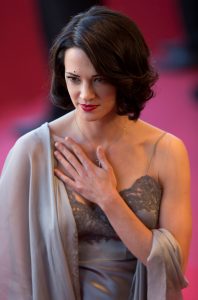 New York, Aug 20 (EFE).- Italian actress and film director Asia Argento, one of the pioneers of the #MeToo movement, allegedly came to an extrajudicial agreement with a young man who had accused her of sexually abusing him, The New York Times reported Monday.

Argento, who helped spearhead the movement against sexual abuse and harassment and was one of the first women to publicly accuse US film producer Harvey Weinstein of sexual abuse, reportedly quietly paid $380,000 to musician and actor Jimmy Bennett, with whom she had worked, the daily said.

According to the paper, Bennett said that the actress sexually attacked him in a California hotel room four years ago when she was 37 and he was 17.

In California, the age of consent for sexual relations is 18.

The New York daily reported that it had been given access to the young actor's accusations and to the later economic agreement reached by Argento's and Bennett's lawyers via documents that came to it anonymously.

Those documents, which were sent to the paper via encrypted e-mail by an unidentified person, included a selfie photograph dated May 9, 2013, showing the pair lying together in bed.

The daily added that it tried "repeatedly" and unsuccessfully to contact Argento and Bennett.

Nevertheless, Bennett's attorney, Gordon K. Sattro, told the daily that his client would not agree to be interviewed on the matter and would "continue doing what he has been doing over the past months and years, focusing on his music."

Argento was the first woman to publicly accuse Weinstein on Oct. 10, 2017, of sexually abusing her 17 years ago when she was 21.

The actress is the daughter of horror film director Dario Argento and the mother of a 16-year-old daughter and a 9-year-old son.

Her boyfriend since 2016, US chef and television personality Anthony Bourdain, was found dead last June in a French hotel after committing suicide.