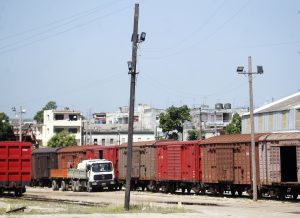 Havana, Aug 22 (EFE).- New rules due to take effect next month will allow foreign operators to manage Cuba's rail system, which has been exclusively state-run since being nationalized 60 years ago.

The new regulations, published Wednesday in Cuba's Official Gazette, will allow the Communist-ruled island's railways, rail installations and rolling stock to be operated "wholly or in part" by a foreign or domestic individual or legal entity, Transportation Ministry adviser Edmundo Ronquillo told the official daily Granma.

These updated regulations will go into effect in 30 days and will authorize private individuals and entities to serve "as rail operators in the modality of self-employed persons for cargo and passenger transport."

"Self-employed" Cubans, however, will only be able to operate "third and fourth category" rail transport, Ronquillo said.

The new laws are aimed at revitalizing a sector that was nationalized following the triumph of the Cuban Revolution in 1959 but which collapsed during the 1990s and has not recovered due to the poor state of the railways and obsolete equipment.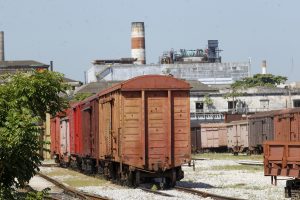 Although Cubans generally prefer to use buses for medium- and long-distance travel, rail service is still regarded as the "main means of transportation" in Cuba, Granma said.

The island has negotiated several deals in recent years to modernize its rail system, including a multi-million train-purchase contract with Russia.

In late July, Granma announced that France's and Cuba's national rail companies were on the verge of signing an "ambitious project" to modernize railway workshops and renovate old trains and passenger coaches.

Cuba's public rail system covers a distance of just over 4,000 kilometers (2,485 miles).

An additional 7,000 kilometers of track is dedicated to sugar transport, although a portion of that network fell into disuse after numerous factories were dismantled last decade.