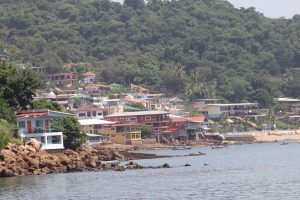 Panama City, Aug 27 (EFE).- The Panama Tourism Authority (ATP) said Monday that it will seek bids on a five-year concession to operate the Geoturismo theme park on Taboga Island.

The aim of the initiative is to safeguard the public investment made in the project, the ATP said.

Designed by the ATP and the Taboga municipal administration, Geoturismo covers an expanse of 19 hectares (47 acres) and includes a zip line, an obstacle course, and hiking trails.

Firms interested in bidding must sign up at least two business days before the Oct.1 auction and demonstrate at least five years of experience in tourism, three years managing theme parks and a valid domestic or international accreditation.

Taboga, an island of 12 sq km (4.6 sq mi) in the Gulf of Panama about 20km (12mi) from the capital, is commonly known as the "Island of Flowers" for its exuberant vegetation.

The island has roughly 2,000 residents, but the population swells on weekends with the arrival of locals and international tourists attracted by the beaches.