By Lina Broydo
San Francisco Celebrates Autumn Moon Festival 
September 15th and 16th, 11 a.m. to 6 p.m.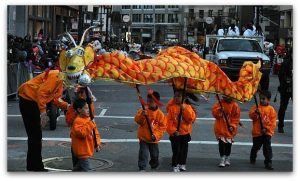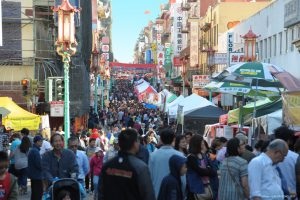 The streets of Chinatown will be a lively center of celebration of this year's Annual Moon Festival on the iconic Grant Avenue in the heart of San Francisco. The two days festivities will feature a grand parade, arts and crafts booths, cultural exhibits, children's activities and non-stop entertainment.
Did I mention the fabulous Chinese food? Several vendors will be on hand to sell all sorts of treats like an assortment of the traditional mooncakes and other unique ethnic foods.
And due to the mega popularity of the newly released "CRAZY RICH ASIANS"  the festival will host a "CRAZY RICH ASIANS" costume contest and a chance to win the grand prize of a CRAZY RICH ASIANS jacket designed by couture designer, Victor Tung and a photo shoot in his studio.
Other prizes include a gift card from China Live! and Kim + Ono kimono, Wok Shop gift set, freshwater pearl necklace and other prizes! The famous Dragon appears on Sunday at 5 p.m. as the grand finale of the event. The Moon Festival is often compared to a sort of "Chinese Thanksgiving" because of its spirit of gratitude and its inclusion of abundant food — including the popular moon cake.
Tickets and Information
Free admission
415-982-6306
moonfestival.org
Festival attendees are encouraged to use public transportation.
Photos courtesy of Autumn Moon Festival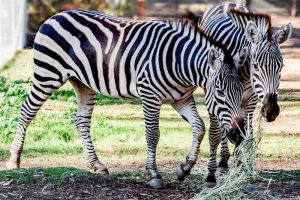 Oakland Zoo Unveils Its New California Trail
Its good to be an exotic animal in Oakland Zoo which recently unveiled the most desirable real estate in California.
The long-awaited 56-acre California Trail Expansion welcomed to it's home the recent animal arrivals: Four orphaned, yet-to-be-seen Grizzly / Brown bear cubs from Alaska flew to Oakland on May 25, courtesy of FedEx and they join other native California species now home in the all-new upcoming California Trail including Gray wolves, California Condors, Mountain Lions, Black bears, Jaguars, Bald eagles, and now 24 buffalo – 10 unexpected calves have been born since their mothers' arrival in April. Oakland Zoo, home to more than 700 native and exotic animals,
No need to fly to Africa's Safari or to Venice, Italy for the rides the gondolas: The Oakland Zoo has it all including the newest installation of the gondola rides, high above the grounds offering spectacular views on the animals and their habitat.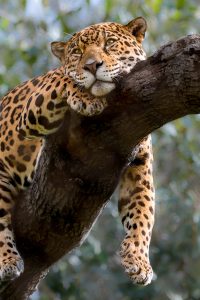 Oakland Zoo is dedicated to the humane treatment of animals and is accredited by the Association of Zoos and Aquariums (AZA), the national organization that sets the highest standards for animal welfare for zoos and aquariums.
Tickets and Information
Prices start at $20.
Discounts are offered to the Military Families.
510-632-9525
www.oaklandzoo.org
Oakland Zoo
9777 Golf Link Road in Oakland
Photos courtesy of Oakland Zoo
Train Days in Los Altos
September 15 and 16, 10 a.m. to 4 p.m.
All Aboard! The Los Altos History Museum's 10th annual Train Days event is designed to showcase the joys of model railroading.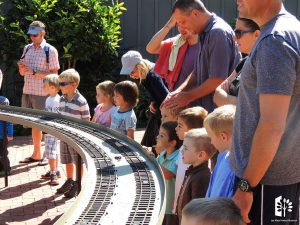 The Train Days will feature elaborate layouts and intricate scenery, including scaled renditions of prototypes and whimsical engines and theme cars with steam, lights and sound.
Chat with the private collectors about the mechanics and electronics of their trains and layouts, as well as the history m behind the locomotives and railroads that inspired them.
Learn also about the proper rail safety.
The fun activities include a LEGO Layouts models, the  glitter tattoo station,  and train-themed marketplace. Stop by the Baskin- Robbins for a scoop of ice cream.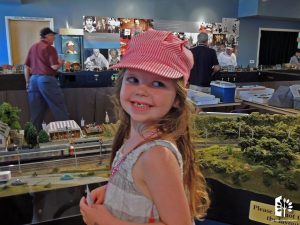 Tickets and Information
Admission is $5, free for kids 4 and under
Children under 12 must be accompanied by an adult
650-948-9427, ext. 14
losaltoshistory.org
Los Altos History Museum (LHM)
51 South San Antonio Road in Los Altos
Photo courtesy of LHM
Ghirardelli Chocolate Festival at Ghirardelli Square in San Francisco 
September 8 and 9, Noon to 5 p.m.
The sweetest festival in town will make your weekend even sweeter. Stroll along the San Francisco promenade with its stunning and picturesque views, watch culinary demonstrations, taste chocolate delicacies and check out the Ghirardelli Chocolate Lounge, which offers gourmet treats, premium wines, beer, spirits to the sounds of live music, breaking sea waves and chatting seals…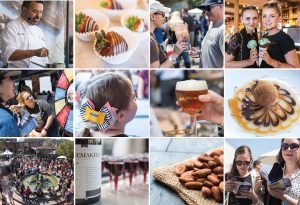 The festival highlights a tantalizing array of chocolate-themed events and activities. Dessert demonstrations are held by local celebrity chefs, and a Ghirardelli Chocolate Master teaches "Chocolate School" at the Culinary Stage. There is something for everyone, and plenty to take home as souvenirs to remember the day.
That's our sweet city by the Bay.
Tickets and Information
$26 to $55
ghirardelli.com/chocolate-festival
Ghirardelli Square on Beach Street
Photos courtesy of the Ghirardelli Chocolate Festival