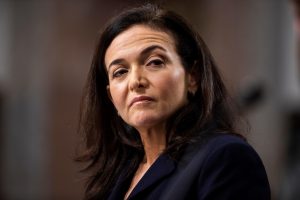 Washington, Sep 5 (EFE).- The head of operations for Facebook, Sheryl Sandberg, on Wednesday told the US Senate that the tech giant is "at war" against fake accounts, while Twitter chief Jack Dorsey confirmed that his company identifies some 10 million such accounts per week.

In a Senate Intelligence Committee hearing, the two execs explained what measures their companies are taking to prevent foreign actors from interfering in the US electoral process, especially with an eye toward the November mid-terms.

In her first appearance before Congress, Sandberg admitted that Facebook's response to the Russian disinformation campaign, confirmed by US intelligence services, was too slow.

"We were too slow to spot this and too slow to act. That's on us," Sandberg said. "This interference was completely unacceptable. It violated the values of our company and of the country we love."

"We are more determined than our opponents and we will keep fighting," she added.

She emphasized the intense security efforts that the social network has made since the 2016 presidential election, adding that Facebook is determined to combat any future attempt to interfere.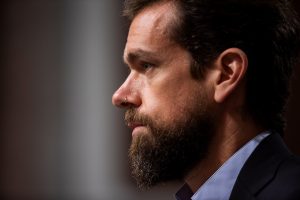 She said that Facebook's priority is to detect and close fake accounts and she also emphasized the firm's efforts to combat fake news and to increase transparency.

She admitted, however, that the steps the firm is taking will not deter all who might try to interfere with the system, but they will make it much more difficult to do so.

Sandberg said that her firm is playing a "positive role in democracy" and added that it is doing everything possible to "protect" the social network, using a team of some 20,000 workers to increase security and verification systems.

The Twitter CEO, meanwhile, also acknowledged the importance of dealing with the issue of fake accounts and news.
"We found ourselves unprepared and ill-equipped for the immensity of the problems we've acknowledged. Abuse, harassment, troll armies, propaganda through bots and human coordination, disinformation campaigns and divisive filter bubbles – that's not a healthy public square," said Dorsey.

"Required changes won't be fast or easy," he said. "Today we're committing to the people and this committee to do it openly."
Nevertheless, Dorsey insisted that his firm cannot force users regarding how to use the social network, but Twitter is trying to find a way to stop the manipulation of its platform for political ends.

The testimony of the two tech leaders comes after months of investigations into the use of thousands of fake accounts, many of them linked to Russia, to interfere in the political sphere of this country and others.