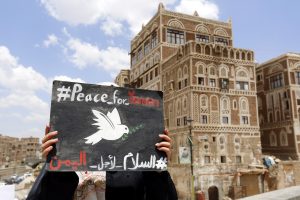 New York, Sep 5 (EFE).- The executive director of UNICEF on Wednesday highlighted the high number of children killed during the Yemen conflict in the last two months and called on the involved parties to prioritize the protection of children in the peace talks that start Thursday.

The agency pointed out that the Yemen conflict killed 21 children in July, and another 55 in two weeks in August, according to United Nations personnel on the ground.

"After more than three years of fighting, the situation of children in Yemen is getting worse, not better," Henrietta Fore said in a press release.

The UNICEF chief pointed out that social services are barely functioning and the entire country is on the verge of collapse, adding that civilian infrastructure has also been the target of attacks.

"Unless we act now, the impact of this war will haunt us all for generations to come. Even if the conflict were to end today, it would take years for the country to rebuild," Fore said.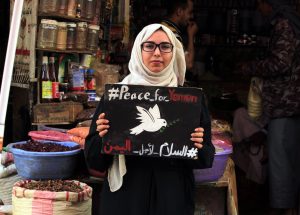 Therefore, the UNICEF director called on the parties involved in the conflict to give priority to the protection of children during the peace talks that will take place on Thursday with the UN as a mediator.

Fore specifically urged the parties to ensure safe access to all children in need, to stop their forced recruitment of children, to halt all attacks on the civilian population, and to put an end to the arbitrary arrest of children, including those who were allegedly associated with armed groups.

Thursday will mark the first meeting among the warring parties of the conflict after the one held two years ago in Kuwait.

The armed conflict in Yemen began in 2014, when the Shia Houthi rebels occupied Sana'a and other provinces.

This conflict, which according to the UN has provoked in Yemen the biggest humanitarian crisis currently in the world, intensified in 2015 after a Saudi-led military coalition comprising Sunni Arab countries intervened in the fight to support the forces loyal to President Abdu Rabbu Mansour Hadi.