Mexico City, Sep 6 (EFE).- Some Mexico City markets in recent years have begun an esoteric custom regarding hummingbirds: stuffing them and making them part of amulets that, storeowners say, have the power to attract love.

"You put the stuffed hummingbird into a little purse of red cloth with rose petals, along with a photo of the beloved person and, if you want it to have greater effect, put it in your underwear. The amulet is always carried at chest level, for a man it can be in his shirt and for women in her bra," Nancy, a shopowner in Mexico City's Juarez Market, tells her customers.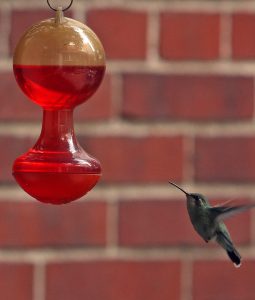 As she said later, all the "work" to create such an amulet costs 2,000 Mexican pesos (about $105).

At the Sonora Market, also in the capital, one can buy hummingbirds "from the hatchery," according to one sign, and thus customers ostensibly can buy them and be "sure" they are being sold legally.

"1,000 pesos ($52) for a pair," says the shopkeeper.

However, the caged birds exhibited here are far from the agile and colorful hummingbirds that fly freely "in the wild" and even migrate across the huge distance between Alaska and South America.

The ones on sale at the Mexico City markets are coffee-colored, their feathers ruffled and they don't fly, and – in fact – barely move.

Maria Arizmendi, a researcher with the National Autonomous University of Mexico and the head of the "Eastern Mexico Hummingbird Monitoring Project," told EFE that it is impossible to get hummingbirds to reproduce in captivity since if the birds go longer than 10 minutes without eating, they will die.

"Whoever is in charge of raising them would have to devote themselves 200 percent to feeding them, just like with a newborn but with double the effort," she said.

Biologist Humberto Berlanga, the coordinator of the North American Bird Conservation Initiative for Mexico, told EFE that all the hummingbirds that are being publicly sold have been illegally captured.

Of the world's 340 species of hummingbirds, 58 live in Mexico, he said, adding that "The Sonora market problem is very old. … There are people who believe that if they eat them it can help them cure heart problems. These beliefs have no scientific basis and … are a cultural expression in our country that has a direct impact on some species of hummingbirds."

According to the Environment and Natural Resources Secretariat, three Mexican hummingbird species are in danger of extinction, nine are threatened and six are subject to special protection.