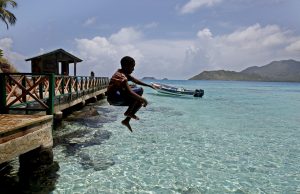 Providencia, Colombia, Sep 8 (EFE).- In the nearly 18 square kilometers (7 sq. mi.) that make up the Colombian islands of Providencia and Santa Catalina, tourism is based on the local "Raizal" culture and on a deep respect for the environment.
Lacking large resorts or shopping malls, these two small islands off the eastern coast of Nicaragua have focused on offering tourists serenity and direct contact with their 5,000 residents.

The population is mainly Raizal, an ethnic group of mixed Afro-Caribbean, English, French and Spanish descent who speak English Creole.

According to local authorities, 31 percent of the islands' residents work in the tourism sector, which attracted some 30,000 visitors in 2017 and is expected to allure some 35,000 in 2018.

More than 70 of the islands' hotels are "native lodges," which are colorful houses belonging to residents, where visitors can directly connect with the local culture.

"Raizal lodges offer many things for visitors. They can get to know our culture, how we live, what we are like, how we speak Creole, what we eat and drink, what the history of our ancestors is and how we take care of our heritage," the secretary of tourism of the two islands, Esmeralda Rodriguez, told EFE.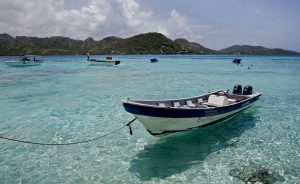 Being such a small community, the islanders assure visitors that it is perfectly safe to walk along the beaches and roads to explore the sites.
"Providencia is a very serene island compared to the sister island of San Andres. The serenity we offer here is unique, and that makes us different from other destinations," Rodriguez said.

Santa Catalina and Providencia are home to dozens of forts that were built in the 16th and 17th centuries by pirates, the English and the Spanish, which are part of the islanders' history and tradition.

From Fort Warwick, located at the top of a small hill in Santa Catalina, visitors can observe the seven different colors of the ocean that characterize this region of the Caribbean, as well as the world's third longest coral reef, after the Great Barrier Reef in Australia and the Belize Barrier Reef.

According to Rodriguez, visitors inevitably wish to return to Providencia and Santa Catalina and many do, because "they love the serenity and the population."

"We are a unique and different destination in the Caribbean," Rodriguez said.