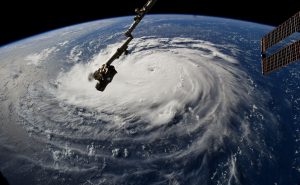 Washington DC, Sep 10 (EFE).- The governor of South Carolina on Monday issued a mandatory evacuation order for the coastal areas of the state as Hurricane Florence was moving towards the eastern coast of the United States.

The eight counties along the coast will begin evacuating their inhabitants from noon on Tuesday, according to Governor Henry McMaster, who also said that authorities will facilitate road access for their exit.

Up to a million people could be forced to leave their homes because of this order, McMaster added.

"We know the evacuation order I'm issuing will be inconvenient," he added, "but we're not going to gamble with the lives of the people of South Carolina."

State offices and schools will also close in 26 counties in the lower part of the state and some schools will be used as evacuation shelters as needed.

In Virginia, governor Ralph Northam ordered the evacuation of some 245,000 people living in flood-prone areas of the state before 08.00 on Tuesday (12.00 GMT).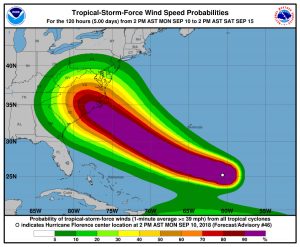 "I'm making this announcement now to give residents, families, schools and businesses time to prepare," Northam said before the expected arrival of Hurricane Florence at the US coast on Thursday.

North Carolina, for its part, has already begun to evacuate those citizens who want to, although it has not yet issued any mandatory order, but it did declared a state of emergency.

US President Donald Trump asked citizens on Twitter to follow the instructions of the authorities. "My people just informed me that this is one of the worst storms to hit the East Coast in many years. Also, looking like a direct hit on North Carolina,
South Carolina and Virginia. Please be prepared, be careful and be SAFE!" he wrote.

In a special bulletin, the National Hurricane Center (NHC) indicated that a "hurricane hunter" plane had informed them that the cyclone had "rapidly strengthened" and had now risen to category 4.