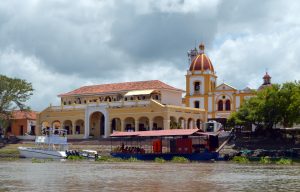 Mompox, Colombia, Sep 12 (EFE).- The wetlands of north Colombia offer visitors a wealth of bird and reptile species, adding to the allure of the colonial-era architectural gems that annually bring thousands of tourists to Mompox.

Mompox – a picturesque town designated a World Heritage Site by the United Nations – is the starting point of a river cruise through one of the streams of the Magdalena River, Colombia's main waterway.

The river feeds the numerous wetlands in the south of the Bolivar and Magdalena provinces, where they give rise to a wealth of flora and fauna largely unknown to outsiders.

Ships carrying tourists set sail from the Mompox dock, which was featured in the 1987 film "Cronica de una muerte anunciada" (Chronicle of a Death Foretold), based on the eponymous novel by Colombian Nobel laureate Gabriel Garcia Marquez.

EFE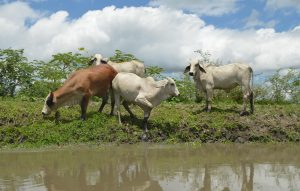 The 90-minute boat ride through the Magdalena river and affluents allows visitors to see the wide variety of shore birds, such as cranes, kingfishers, cormorants and reptiles, including iguanas and the endemic spectacled caiman.

"There are approximately 20 bird species, including great egrets, great blue herons and kingfishers," Edinson Suarez, a local tour guide, said.

The cool water of the river – named Pijiño del Carmen after the nearby town – compels visitors to take a dip in an attempt to escape the 35 C (95 F) heat.

"It is a good experience, because it allows you to be in contact with nature, taking you away from the city's hustle and bustle," he said, adding that tourists are drawn to the area eager to trade the noise of cars and carbon monoxide for "total silence" that the river and its wetlands offer.