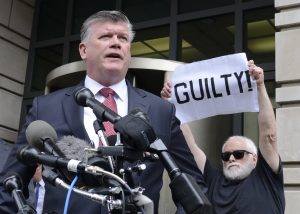 Washington, Sep 14 (EFE).- Paul Manafort, former chairman of US President Donald Trump's 2016 campaign, pleaded guilty Friday to two conspiracy charges and agreed to cooperate with the investigation into possible Russian meddling in the election.

Manafort, convicted last month on tax and bank fraud charges, agreed to cooperate with authorities and pleaded guilty to two charges before a federal court in order to avoid a trial that was set to take place on Sept. 24, as well as the possibility of a third criminal trial.

On Friday morning, the special counsel for the Russia probe, Robert Mueller, drafted two charges against Manafort, one for conspiracy against the United States and the other for conspiracy to obstruct justice, after which the former Trump campaign chairman pleaded guilty.

Soon afterward, prosecutors announced that the judge overseeing the case changed the motive of the hearing set to take place on Friday, as it was going to be a preliminary hearing ahead of the Sept. 24 trial and was turned into meeting to discuss the plea deal.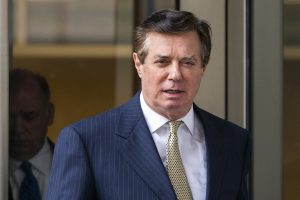 The White House responded to the deal by disassociating Trump from the Manafort case.

"This had absolutely nothing to do with the president or his victorious 2016 presidential campaign. It is totally unrelated," Trump administration spokeswoman Sarah Sanders said in a statement.

Mueller has been investigating since May 2017 possible ties between Trump's campaign and the Kremlin in connection with alleged election meddling by Russia.

The case against Manafort is a result of the Mueller probe, though it is not directly related to the activities he carried out from March-August 2016 as part of the Trump campaign, in which he rose to become chairman but was forced to resign after it was revealed that he did not disclose a $12.7-million payment he received as a lobbyist from ousted Ukrainian President Viktor Yanukovych.