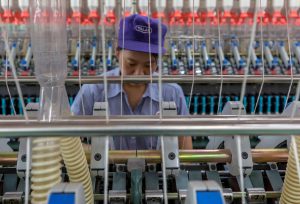 Washington, Sep 18 (EFE).- President Donald Trump on Tuesday accused China of actively trying to influence US midterm elections this November in response to the tariffs Washington has imposed on the Asian giant.

"China has openly stated that they are actively trying to impact and change our election by attacking our farmers, ranchers and industrial workers because of their loyalty to me," Trump said in a Twitter post.

The United States announced Monday that it will impose a 10 percent tariff on $200 billion of Chinese goods effective Sept. 24, as part of the trade war he is waging against Beijing.

The Chinese Trade Ministry, meanwhile, responded on Tuesday to the latest round of US tariffs, saying it would impose tariffs on US exports worth $60 billion.

Trump, for his part, said that China "has been taking advantage of the United States on Trade for many years."

"They also know that I am the one that knows how to stop it. There will be great and fast economic retaliation against China if our farmers, ranchers and/or industrial workers are targeted!" he added.

Trump noted in the text announcing the new tariffs that these will increase 25 percent starting next Jan. 1.

At a press conference this Monday, officials of the Office of the United States Trade Representative (USTR), who asked to remain anonymous, said it has been decided to start with tariffs lower than those announced in August in order to give Americans and their companies more time to find substitutes for Chinese products.

The trade dispute is heating up days before the two countries start a new round of trade negotiations Sept. 27-28 in Washington, The Wall Street Journal reported last weekend.