By Lina Broydo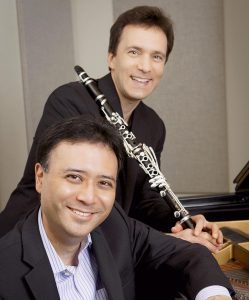 The Steinway Society Presents Nakamatsu/Manasse Duo in Saratoga
October 13 at 7:30 p.m.
When two of America's most distinguished artists formed a duo in 2004, it became instantly electrifying news.
The Nakamatsu/Manasse duo, comprised of virtuoso pianist Jon Nakamatsu and accomplished clarinetist Jon Manasse, immediately established itself as some of the country's most prestigious performing artists. Wowing audiences in New York City's Mostly Mozart Festival at Lincoln Center for the Performing Arts, Washington's Dumbarton Oaks and National Gallery of Art, Brookings Chamber Music Society, the dynamic duo is on its way to perform in the Bay Area. Jon Nakamatsu grew up in San Jose and graduated from Stanford University.
From his rise in 1997, when he was awarded the Gold Medal at the prestigious Van Cliburn International Piano Competition, the people of Silicon Valley have been among his most ardent fans. Jon Nakamatsu is the official Steinway Artist. Jon Manasse served as the principal clarinetist of The Metropolitan Opera Orchestra and is a renowned musician.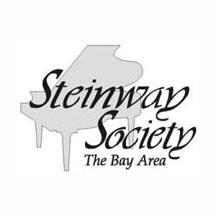 The Steinway Society Bay Area is thrilled to bring both of these artists of national and international fame to Saratoga. As a long time Jon Nakamatsu's admirer and follower, known as the "Nakamatsu groupie," I am looking forward to hear both of these amazing musical treasures in one concert!
Tickets and Information
Prices range from  $40 to $60
For tickets call 408-990-0872
Check out the 2018/2019 season's concerts by visiting steinwaysociety.com
McAfee Performing Arts Center
20300 Herriman Avenue in Saratoga
Photo courtesy of Steinway Society Bay Area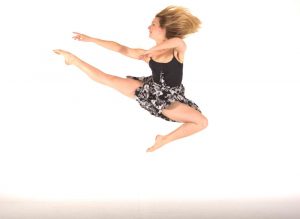 sjDANCEco is "Flying" to San Jose
October 12 and 13 at 8 p.m.
An amazingly creative collaboration between the sjDANCEco and the San Jose Chamber Orchestra under the direction of Barbara Day Turner presents "Flying" program by celebrating the 16th Anniversary of sjDANCEco company with inauguration of its 2018/2019 season.The program will feature the Company premieres of "Corvidae" by Limón Dance Company Artistic Director Colin Connor and "Flying Colors" by sjDANCEco's Choreographic Advisor/Mentor Fred Mathews.
The repertoire will also include World Premieres by company choreographers Maria Basile and Gabriel Mata as well as excerpts from José Limón "Mazurkas." Saturday night's VIP tickets include an entry into the after show gala reception, with a chance to meet the dancers and choreographers of sjDANCEco.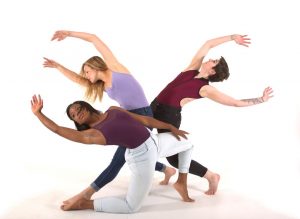 The sjDANCEco is a year-round contemporary dance company based in San Jose, California that produces world premieres by its core and guest choreographers, and presents the very best of Contemporary and Classic Modern Dance and Masterpieces of the American Modern Dance Repertory.
In addition to a full season of dance concerts, sjDANCEco also is a major participant each spring in free outdoor dance presentations during National Dance Week, international dance festivals, and has a full schedule of contemporary dance classes for the advanced and professional dancer. sjDANCEco ignites the spirit of dance.
Tickets and Information
Prices range from $45 to $70
408-520-9854
sjdanceco.org
California Theatre
345 South First Street in San Jose
Photo courtesy of  sjDANCEco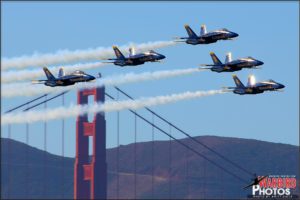 The Blue Angels are Back in San Francisco 
October 5 through October 7
If its October –  it must be time for the Fleet Week in the City by the Bay. Fleet Week is the Bay Area's opportunity to pay tribute to the men and women of our nation's Armed Forces. This spectacular event features a parade of ships, ship tours, and an impressive air show that includes the world famous United States Navy Blue Angels, the fearless champions of acrobatics in the air.
Additional performers include Navy Leap Frogs, Lucas Oil Air Shows, Patriots Jet Team, Ace Maker T33 Jets  and US Navy P-3 and P-8 Poseidon. Taking place over three consecutive days in the skies above the city's waterfront the festivities also include many attraction at the Fleet Week Festival Center on Marina Green. You may consider to treat yourself to a luxurious day and watch the show in a club-like setting in the VIP Flight Deck Club also located on Marina Green.
Tickets and Information
VIP Tickets start at $250
415-306-0911
fleetweeksf.org
Event and event activities are weather permitting and subject to change without notice
Photo courtesy of FleetWeeksf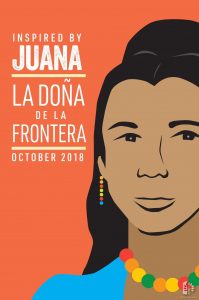 The Life and Story of Juana Briones at Los Altos History Museum
October 18 through March 2019
Inspired by Juana, La Dona De La Frontera – a must see new exhibit at Los Altos History Museum about Juana Briones (1802 – 1889) who was a successful rancher, entrepreneur and healer in Northern California.
As the daughter of members of the Jaun Bautista de Anza Expedition, Jauna's life spanned from the early days of the San Francisco Presidio, to California statehood, to the building of Stanford University near her final home in Mayfleld, now part of Palo Alto.
Of Afro-Mestizo lineage, her incredible story might become a household word throughput our state. It aims to engage high school and college students as partners to envision displays, design apps (after all Los Altos is located in the heart of Silicon Valley) as well as engage with primary source materials. historians, curators, and artifacts connected to Juana's story.
This special exhibit is a treasure about the history of California and it touches  topics that are jarringly contemporary including relevance to women entrepreneurs, women's social issues, green building techniques, immigrants contributions, just to name a few.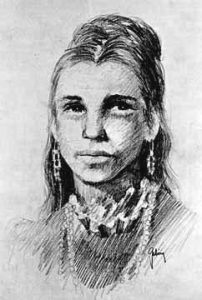 Furthermore, Juana's multiracial identity and the relationships she built with others link the community histories of Native Americans, African Americans, Mexican Americans, Christians and Jews and is a lens to expand and illuminate more conversations. A truly fascinating exhibit!
Tickets and Information
Free admission
650-948-9427
losaltoshistory.org
Los Altos History Museum
51 South San Antonio Rod in Los Altos
Photo courtesy of Los Alto History Museum