Washington, Sep 22 (EFE).- Christine Blasey Ford, the woman who accused US Supreme Court nominee Brett Kavanaugh of sexual assault, has agreed to testify before the United States Senate next week, her attorney Debra Katz said Saturday in a letter addressed to the Senate Judiciary Committee.

The exact terms and date of her testimony are not yet clear, as negotiations between Ford's attorneys and the Judiciary Committee, which is evaluating Kavanaugh's candidacy, are ongoing.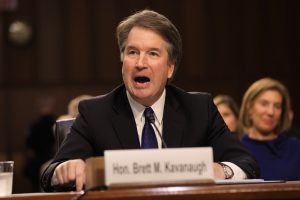 The chairman of the Senate Judiciary Committee, Chuck Grassley, had given Ford's attorneys a Saturday-afternoon deadline to decide whether she was willing to testify.

According to several US media outlets, Ford's attorneys confirmed her willingness to testify by email soon before the deadline expired.

The letter written by Debra Katz does not say whether Ford agreed with the date of the hearing, which is set to take place next Wednesday.

Katz said that her client was willing to testify, but wanted to "continue our negotiations" on the details.

Ford did not agree with the conditions announced by the Judiciary Committee for the hearing, which was initially set to take place on Monday with the presence of both parties.

Ford has accused Kavanaugh of sexually assaulting her in a party while they were in high school in the early 1980s, an allegation that Kavanaugh has categorically denied.

However, Ford has insisted on Kavanaugh's culpability and has requested that the FBI launch an investigation into the matter.

The assault allegation has delayed the confirmation of the controversial judge, considered to be too conservative by Democrats, who also accuse him of not having demonstrated all of his professional credentials.