Mexico City, Sep 24 (EFE).- The Colombian film "Pajaros de verano" and Argentina's "Zama" are the favorites at the fifth Fenix Ibero-American Film Awards, with nine and eight nominations in various categories, respectively.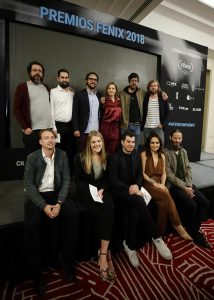 Actresses Marina de Tavira and Ana de la Reguera on Monday in Mexico City revealed the names of the nominees for the next edition of the Fenix prizes, which will be presented on Nov. 7 at the capital's Esperanza Iris Theater.
Among the nominees are also Mexico's "Museo" by Alonso Ruizpalacios and Argentina's "El angel" by Luis Ortega, each with six nominations.

For best fiction feature film, the nominees are Argentina's "Alanis," Brazil's "As boas maneiras," the Dominican Republic's "Cocote," Paraguay's "Las herederas," "Museo," "Pajaros de verano" and "Zama".

In the running for best director are Anahi Berneri ("Alanis"), Julio Hernandez Cordon ("Comprame un revolver"), Marcelo Martinessi ("Las herederas"), Laura Mora ("Matar a Jesus"), Alonso Ruizpalacios ("Museo"), Ciro Guerra and Cristina Gallego ("Pajaros de verano") and Lucrecia Martel ("Zama").

Sofia Gala Castiglione ("Alanis"), Karine Teles ("Benzinho"), Antonella Costa ("Dry Martina"), Barbara Lennie and Carmiña Martinez ("Pajaros de verano") will vie for the best actress award and Lorenzo Ferro ("El angel"), Javier Guitierrez ("El autor"), Gael Garcia Bernal ("Museo"), Rodrigo Santoro and Daniel Gimenez Cacho ("Zama") will compete for best actor.

As in the most recent edition of the awards, Fenix prizes will also acknowledge the year's best television productions.

The nominees for best TV series are "Aqui en la tierra" (Mexico), "La casa de papel" (Spain), "Felix" (Spain), "Luis Miguel" (Mexico) and "Narcos" (Colombia-US).

The Fenix Awards are organized by Cinema23, an association created in 2012 to promote the film culture of Ibero-America.