By Jeimmy Paola Sierra

Medellin, Colombia, Sep 28 (EFE).- A project that trains entrepreneurs and helps get their businesses going in the fields of music, audiovisuals, and the visual and performing arts, has greatly contributed to the growth and development of cultural projects in Medellin.

From a small music studio to a theater cast, from a circus clown to a violoncellist who plays on the street, all have been given a boost by the We Believe in Art and Culture! project of Medellin City Hall, which through workshops with experts, scholarships and financial incentives, has provided 150 entrepreneurs with the tools they needed to improve their businesses.

"These start-ups had pretty skimpy organizing abilities. Some were doing it more because of their love of art, but with organizations that were impractical from the administrative and financial standpoints," project coordinator Laura Gonzalez told EFE.

Forgetting the old cliche that "you can't live on art" was one of the first steps of the Interactuar Corporation's program to transform ideas into projects and businesses into cultural enterprises.

Gonzalez, adviser to the Medellin Culture Secretariat, said that this "pet program" of City Hall initially wanted its beneficiaries to pay attention to their audiences and go along with what they wanted in order to develop their businesses.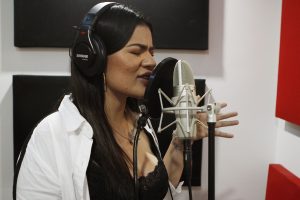 "We're proud of the results. Some artists that a year ago never got out of their garages, now have nationwide audiences. There are even youngsters being nominated for international prizes," she said.

Enter AMMystical Music, an enterprise that with some tweaks went from being a simple music production studio to a company that helps new talents make a name for themselves in the urban music genre by means of competent creative, artistic and marketing strategies.

Having Medellin as a model in this music sector led AMMystical Music Marketing Director Jaime Duque to mount a project two years ago in a "very competitive industry," but with every possibility of success in a city that, thanks to J Balvin, Maluma and Karol G, lives and breathes reggaeton.

After recording 13 discs and managing artists like El Kabo, Nana Botero and Jordan & Wayk, this business is out to find itself a solid niche in the industry.

"We want to give new talents the chance to have very high quality recordings that will allow them to launch their musical careers," Duque told EFE.