By Lina Broydo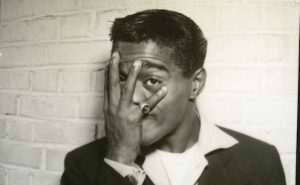 Silicon Valley Jewish Film Festival (SVJFF)
October 14 to November 11, 2018
The screening of Sammy Davis Jr. documentary film "I've Gotta Be Me" on October 14 at 6 p.m. – inaugurates the Silicon Valley Jewish Film Festival in South Bay. The film explores the life and the art of a uniquely talented entertainer and his journey for identity through the shifting tides of civil rights and racial progress during the 20th-century America.
The Opening Night screening event will welcome Manny Davis, the legend's son and Obba Babatunde, a Tony Award nominated and the Emmy Award winning actor, singer, dancer, director, writer and producer. Discussion and reception will follow.
Join the Opening Night Gala screening along with other great movies presented by the best film festival in the Bay Area. Stay through the Closing Night featuring a special presentation about Zubin Mehta, one of the most famous music conductors in the world. As you can see there is more to Silicon Valley than just chips and technology!

Please don't call me or text me, as I plan to spend my entire four weeks at this amazing film festival. Did I mention I am a movie FANatic?
Tickets and Information
800-838-3006
SVJFF.org
Locations:
AMC Saratoga Movie Theatre in Saratoga
OFJCC in Palo Alto
Photo courtesy of SVJFF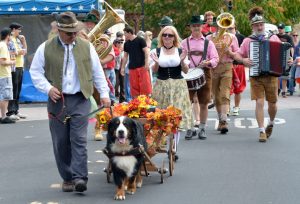 Cheers for Oktoberfest Celebration in Campbell
October 20 & 21, from 10 a.m. to 6 p.m.
Just in case you are not flying to Munich for the world's largest Oktoberfest celebration in Germany, rejoice: the Bay Area's microbrew movement has reached downtown Campbell for a two-days family fun at the 24th annual event featuring German food, beer and music you expect at an Oktoberfest extravaganza.
Enjoy the arts and crafts of a traditional street festival with more than 100 vendors showcasing their fine collections related to the Oktoberfest holiday.
The local brew aficionado Dan Gordon will be judging the beer stein-holding contest in the Biersch Garden.
Note:
Dress appropriately for the first-time Bavarian costume contest! Sing and dance to the Zicke-Zacke and the Alpine Sound oompah-pah bands, wear your favorite lederhosen and get into the authentically German swing of things.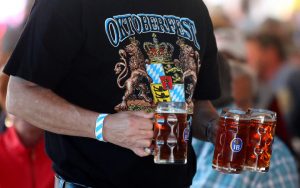 Welcome the four-legged Oktoberfest Ambassador "Chief" as he is carrying the first keg of beer to be opened. (see the photo)
Tickets and Information
Free admission and free parking
campbelloktoberfest.com
Downtown Campbell
Photos courtesy of Campbell Oktoberfest 
"She Sang Me a Good Luck Song" 
The California Indian Photographs of Dugan Aguilar
September 29 through November 30, 2018
An exhibition of Dugan Aguilar's photos reveal the richness and vibrancy of Native California cultures. Dugan Aguilar is a man of few words, speaks his heart through his photography. Aguilar's photos defy the romanticized and melodramatic images by which Native people are often depicted.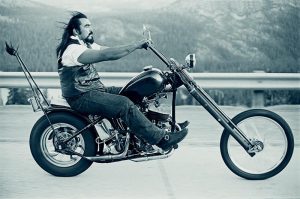 Ranging from portraits of military veterans, basket makers, and dancers to meditative landscapes, Aguilar's work documents—and contributes to—the perseverance and renewal of Native California's living and vibrant cultures.  If you are unacquainted with the California Indian world, shed all your preconceived notions and give yourself over to a new experience."
Aguilar, a documentary photographer, has documented Native cultures for over 40 years and has exhibited throughout the United States and in Europe. For 30 years he was staff photographer for the California Indian Basketweavers Association and the California Indian Storytellers Association. He resides in Northern California.
"She Sang Me A Good Luck Song" The California Indian Photographs of Dugan Aguilar is a partnership with Exhibit Envoy, Heyday Books, and the Native Fund, curated by Theresa Harlan and artist Dugan Aguilar.
Tickets and Information
Free Admission Tuesday – Sunday
Closed on Mondays
408-554-4528
scu.edu/desaisset
de Saisset Museum
Santa Clara University
500 El Camino Real in Santa Clara
Photo courtesy of  Dugan Aguilar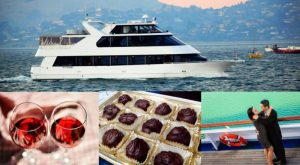 Chocolate and Wine Cruise on San Francisco Bay
October 13, from 1 to 3 p.m.
Yacht sets off at 1 p.m. SHARP!

No need to wait for the Valentine's Day sweet romance: enjoy and luxuriate on the 2-hour chocolate and wine cruise while walking among the various artisans offering their latest creations of desserts and wine. The day's adventure takes place on board a beautiful yacht with the stunning views on the City by the Bay.
Taste wines from a local winemaker along the samples from a curated selection of chocolates, toffee and other delectable surprises. This is as sweet as it gets. Hugs and kisses are recommended.
Tickets and Information
$55 per person
Must be over 21 years of age
internationalchocolatesalon.com
Pier 40
89 King Street in San Francisco
Photo courtesy of International Chocolate Salon and Taste TV