By Lina Broydo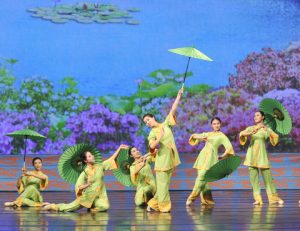 Shen Yun Brilliance Shines in the Bay Area
December 12, 2018 to January 12, 2019
5000 Years of civilization come alive on the stages in Berkeley, San Jose, San Francisco and Sacramento as the magnificent Shen Yun performers return for a limited engagement in their entirely new and dazzling  production to the music of live orchestra.
Shen Yun's unique artistic vision expands theatrical experience into a multi-dimensional, deeply moving journey through one of humanity's greatest treasures – the five millennia of traditional Chinese culture.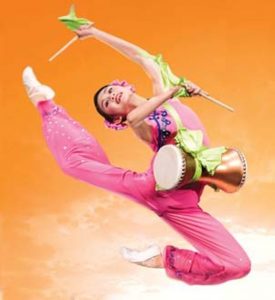 This is a mesmerizing show of epic production and priceless proportions. Get your tickets early as the show is an annual sellout.
Tickets and Information
Prices range from $80 to $220; with $400 for box seats
888-633-6999
ShenYun.com/CA
Photos courtesy of Shen Yun
Seong-Jin Cho Debut at Stanford's Bing Concert Hall 
October 21 at 2 :30 p.m.
This is definitely a concert not to be missed as Seong-Jin Cho, the young virtuoso pianist and the Gold Medalist at the 17th Chopin International Piano Competition in Warsaw, Poland, performs his solo recital at the architecturally stunning Bing Concert Hall at Stanford. Chosen by the Berlin Philharmonic to fill in for ailing superstar pianist Lang Lang, Seong-Jin Cho will showcase works by Chopin and Debussy.
The concert's repertoire features Chopin: Ballade No. 3; Chopin: Polonaise Fantasy, Op. 61; Chopin: Piano Sonata No. 3 in B minor, Op. 58; Debussy: "Images," Book 1; Debussy: "Images," Book 2. The South Korea's native Seong-Jin Cho was born in 1994 and has won awards at three of the best-recognized competitions: Gold at the Chopin International Piano Competition, and Third Prize at both the International Tchaikovsky Competition in Moscow, Russia and the Arthur Rubinstein International Piano Master Competition in Tel Aviv, Israel. Seong-Jin Cho's incredible technique and musicality.will thrill the Bay Area audiences at his debut concert at Stanford.
Tickets and Information
Prices range from $42 to $87
650-724-2464
bingboxoffice@stanfrod.edu
Bing Concert Hall
327 Lasuen Street
Stanford University Campus
Photo courtesy of Stanford Live
Paint Your Pet Friend on a Pumpkin in Carmel Valley
October 24
A tasty and creative way to cheer on Halloween. Bring your four-legged friend to an event benefiting Animal Friends Rescue Project (AFRP) where you can pick your own pumpkin from the patch and decorate it with the most loving picture of your favorite pet.
Twisted Roots Tasting Room will have a professional painter on hand to assist the artist in you with tips and recommendations for a perfectly executed and decorated pumpkin.
Celebrity guest judge Mary Schley and her puppy friend Geno will select the pumpkin painter who best depicts their darling pet. The $25 fee includes one pumpkin, painting supplies, one glass of wine and nibbles as well as a donation to the charity.
Tickets and Information
$25 per person
831-594-8282
twistedrootsvineyard.com
Twisted Roots Tasting Room
12 Del Fino Place in Carmel Valley
 Photo courtesy of AFRP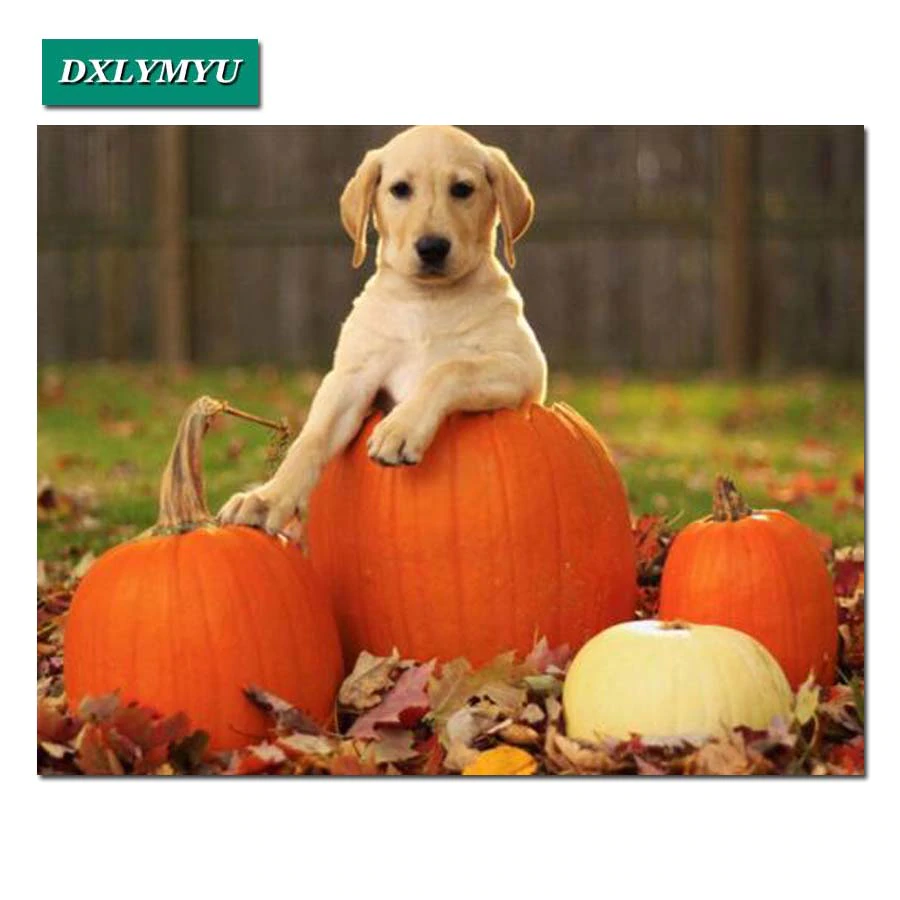 The Sounds of Music by Strauss and Debussy Reach San Jose 
October 27 at 8 p.m.
October 28 at 2 :30 p.m.
Under the brilliant baton of Maestro Carlos Vieu Symphony Silicon Valley orchestrated a very special treat for the classical music lovers in the Bay Area as it presents the tuneful, brightly colored, and altogether delightful early works by the French composer Claude Debussy as well as the Austrian composer Richard Strauss' soaring song cycle for lyric soprano and orchestra, considered among the most profoundly moving he ever wrote. Soprano Daniela Taberenig and Symphony Silicon Valley Chorale are joining conductor Carlos Vieu and Symphony Silicon Valley for a virtuoso event in San Jose. Founded in 2002 Symphony Silicon Valley is a South Bay's premiere orchestra.
Symphony Silicon Valley Chorale is a large auditioned choral group from the San Jose/San Francisco Bay Area with musical training and choral experience, who commit to the standards of professional level performance by requiring and fostering superior levels of musicianship, vocal skills, discipline and dedication, The concerts program features: Claude Debussy: Petite Suite, L 65; Claude Debussy: La Damoiselle élue, L. 62; Richard Strauss: Four Last Songs; Richard Strauss: Der Rosenkavalier Suite.
Maestro Carlos Vieu graduated from La Plata National University in his native Argentina, where he studied conducting with Guillermo Scarabino.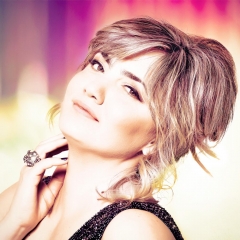 He also studied in Barcelona with Antoni Ros Marbá and attended masterclasses with Kurt Masur, Charles Dutoit, Helmuth Rilling, Romano Gandolfi, just to name a few. Soprano Daniela Tabernig was born in Santa Fe City, Argentina and was soloist of the "Children and Youth Choir of Santo Tomé Municipality", conducted by María Elena Boero, while touring in numerous performances in several Argentine cities. I wonder if the Argentinian Tango will be played following the audience's standing ovation? Applause, please!
Tickets and Information
Prices range from $50 to $94
408-286-2600
symphonysiliconvalley.org
California Theatre,
355 South First Street in San Jose
Photo courtesy of Symphony Silicon Valley