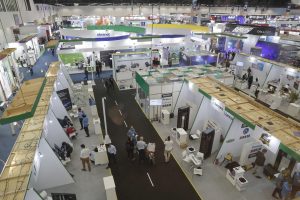 Sao Paulo, Oct 17 (EFE).- Wednesday's session of Futurecom, Latin America's largest telecommunications and information technology event, featured a presentation on increasing energy efficiency.

Itron, a world leader in the field, brought its Forecast-as-a-Service (FaaS) project to the gathering in Sao Paulo.

With FaaS, forecasts are updated – on a time scale that ranges from minutes to years – to support the delivery of power to customers.

"The tool allows people to buy energy when it's cheaper, so the investment is less," Itron test engineer and product manager Eduardo Donatelli said.

FaaS has a reduced error rate compared with competing projects, according to Itron.

The company's sales manager for Latin America, Emerson de Souza, said that FaaS could help farmers optimize production to boost profits.