By Lina Broydo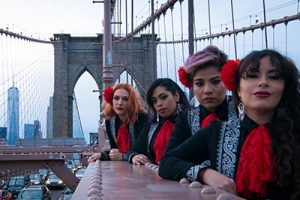 All-Women Mariachi Flor de Toloache in Palo Alto
October 27 at 8 p.m.
The Oshman Family Jewish Community Center in Palo Alto presents Mariachi Flor de Toloache, the Latin Grammy Award-nominated group famous for its fresh and flavorful take on Mexican music.
The first and only all-women Mariachi group with diverse members who come from a variety of backgrounds including Mexico, Puerto Rico, the Dominican Republic, Cuba, Australia, Germany, Italy, and the United States, offer an edgy, versatile and exuberant performance while continuing the preservation of the centuries old traditional Mexican songs and classic melodies.
The group has toured with renowned rock band The Arcs, which included a performance at the Coachella Music Festival in 2016.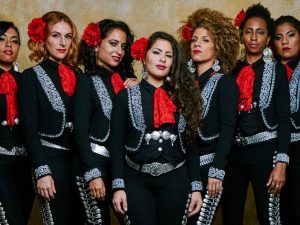 Featuring a lively blend of modern talent and diversity, NPR raves "there should be fireworks named after this band, for all the intensity and color and life that bursts forth from Flor de Toloache." The popular group has illuminated renowned stages throughout the United States, Europe and India. And now it is our turn to see and hear them in the Bay Area. See you there!
Tickets and Information
Prices range from $25 to $35
650-223-8649
paloaltojcc.org
Oshman Family Center
3921 Fabian Way in Palo Alto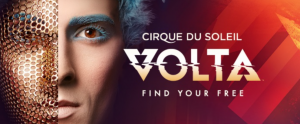 They Are Back! 
Cirque du Soleil's Sweet Return to the Bay Area
November 15, 2018—February 3, 2019 in San Francisco
February 13 – March 10, 2019 in San Jose
Humphry Slocombe Ice Cream is celebrating the upcoming engagement of VOLTA, Cirque du Soleil's latest Big Top production coming to the Bay Area by creating a new ice cream flavor.
Inspired by the transformative characters of The Greys and The Freespirits featured in the production—and paying homage to the adventurous spirit that fuels the culture of street sports.
The limited-edition ice cream flavor features an Earl Grey ice cream base with a jolt of burnt lemon folded in. Yum! Yum! To create the burnt lemon, Humphry Slocombe co-owner and head ice cream-maker Jake Godby roasted whole lemons in the oven at 400 degrees until they were completely blackened.
The fruit was then pulverized into a powder and incorporated into the ice cream mixture. The result is a highly complex flavor profile that melds the rich aromatic taste of Earl Grey with the tart and smoky flavor of the lemon.
Beginning Thursday, November 1, the VOLTA-inspired ice cream will be available at all three San Francisco Bay Area Humphry Slocombe locations (2790 Harrison Street, San Francisco; 1 Ferry Building, San Francisco; 2335 Broadway, Oakland). In addition, all three locations will hold an enter-to-win contest during the month of November to win a 4-pack of tickets to attend VOLTA in San Francisco. Good Luck!
VOLTA is Cirque du Soleil's 41st original production since 1984, and its 18th show presented under the Big Top.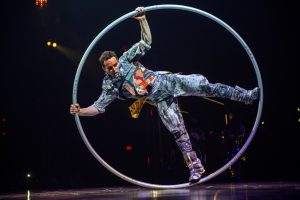 Energetic, urban and contemporary, VOLTA is a captivating voyage of discovery that showcases never-before-seen under the Big Top acrobatics in a visually striking world.
Driven by a stirring melodic score, composted by Anthony Gonzalez from the international electronic group M83, and inspired in part by the adventurous spirit that fuels the culture of street sports, VOLTA is a story of transformation.
It is about being true to oneself, fulfilling one's true potential, and recognizing one's own power to make it possible. Ultimate freedom comes with self-acceptance, and with the liberation of the judgement of others.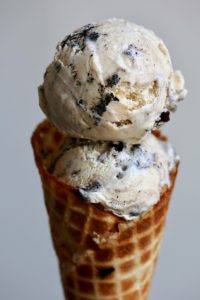 The company has brought wonder and delight to more than 190 million spectators in more than 450 cities on six continents. Cirque du Soleil Entertainment Group has close to 4,000 employees, including 1,400 performing artists from close to 60 different countries. Get you tickets now before they are totally sold out.
Tickets and Information
To purchase tickets or for show information, visit cirquedusoleil.com/volta.
VOLTA will perform under the Big Top at AT&T Park in San Francisco before moving to the Santa Clara County Fairgrounds in San Jose
Photos courtesy of Cirque du Soleil and Humphry Slocombe
Estonian Philharmonic Chamber Choir and the Tallinn Chamber Orchestra
November 14 at 7:30 p.m.
Among the foremost interpreters of the work of Arvo Pärt, a composer known for his expressive genius, the Grammy-winning Estonian Philharmonic Chamber Choir brings his Fratres, Cantus in Memoriam Benjamin Britten, and Adam's Lament among other works that capture his expressive genius for the elegiac and the sublime.
The choir, founded in 1981, draws raves from the critics: "So wondrously talented a group of singers," said the New York Times.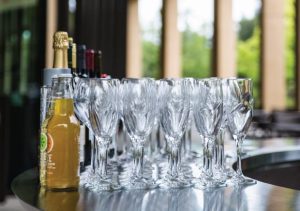 The performance is supported by the Wollenberg Foundation.
The stunningly gorgeous and acoustically splendid Bing Concert Hall is a perfect venue to hear this incredible concert on the grounds of one of the most famous universities in the world.  No diplomas will be awarded at this particular concert, but a priceless experience is guaranteed. The Bing Concert Hall Interlude Cafe, a division of Stanford Hospitality, is located in Bing Concert Hall's expansive lobby and serves guests before each performance and during intermission. gourmet sandwiches, cheese platters, snacks, and an assortment of wines, beers, and nonalcoholic beverages.
Skip the lines and pre-order! Stanford Live is your destination for live performances in the heart of Silicon Valley, technology's gateway to the universe.
Tickets and Information 
Prices range from $32 to $68
650-724-2464
live.stanford.edu
Bing Concert Hall
Stanford University Campus
327 Lasuen Street
Free parking after 4 p.m.
Photo courtesy of Stanford Live
Peninsula Symphony Season Opener Celebration Concert
October 27 at 8 p.m. at Heritage Theatre, Campbell
October 28 at 2pm at San Mateo Performing Arts Center
Soyeon Kate Lee, the brilliant virtuoso pianist, the first prize winner of the 2010 Naumburg International Piano Competition and the 2004 Concert Artists Guild International Competition winner will wow the audiences with her interpretation of Grieg's Piano Concerto Op. 16 in A minor with the Peninsula Symphony Orchestra (PSO) under the masterful baton of Maestro Mitchell Sardou Klein.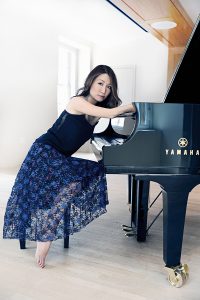 The season opener will also feature the Wagner's Introduction to Die Meistersinger; Ron Miller Platinum Fanfare  and Prokofiev's Symphony No. 5, Op. 100 in B-flat major.
Celebrate Peninsula Symphony's 70th Anniversary – The Platinum Season with one of the most captivating pianists on tour today.
Lauded by the New York Times as a pianist with "a huge, richly varied sound, a lively imagination and a firm sense of style" Soyeon Kate Lee, the Korean-American pianist is returning to the Bay Area following her 2015 triumphant performance with the Peninsula Symphony, our musical treasure.
Tickets and Information
Prices range from $50 for adults; $45 for seniors; $25 for students and $10 for kids
650-941-5291
peninsulasymphony.org
Photo courtesy of PSO