Miami, Oct 24 (EFE).- Director and choreographer Yara Travieso's musical re-imagining of Euripides' violent tragedy "Medea" into a dance-theater performance opens Oct. 25 at Miami's Sandrell Rivers Theater.

"It's different every time,"Travieso said, attempting to describe "La Medea," which is directed, performed, filmed, edited and streamed in real time.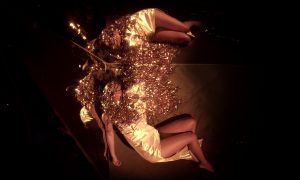 As a teenager, the performance artist was captivated by the title character of the Greek tragedy when she first read the play in high school, an experience that cultivated an image of a revolutionary – and even feminist – woman in her mind.

With "La Medea," Travieso confronts the hysterical, dangerous, foreign woman, and the revolutionary figure willing to destroy her own children in the name of justice.

Her free version of the play presents the idea of a Medea with "a thousand faces," who replicates herself in a sort of mirror play created using an array of cameras and screens.

When asked about the Latin disco flair of the play, the director – who was born in Miami to a Cuban father and Venezuelan mother – she responded, "We all have our loves."

Travieso underlined that she is not interested in appealing to the high-brow, snobby fans of "experimental" arts, but to the community.

"La Medea" will run until Oct. 27 as part of the MDC Live Arts arts program and will feature a five-piece band, as well as several dancers and performers filmed live by two dancing camero operators on stage and an assortment of technological techniques used to generate a variety of impressive digital effects.