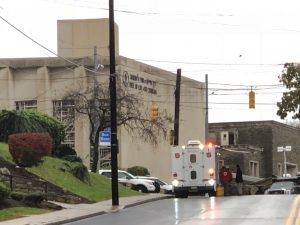 Pittsburgh, Oct 27 (EFE).- A mass shooting Saturday at a synagogue in Pittsburgh, a city in the northeastern United States, left 11 dead and six others injured, a local public safety official said.

The shooting at the Tree of Life Congregation at around 10 am left 11 dead, none of whom was a minor, and six people wounded, including four law enforcement officers but not including the suspect, the director of the Pittsburgh Public Safety Department, Wendell Hissrich, said at a press conference.

The suspect, who was arrested and taken to a nearby hospital for medical treatment, was identified by local media as 56-year-old Rob Bowers

Hissrich had said earlier that the shooting would be treated as a hate crime and that the FBI would lead the investigation.
Bob Jones, the special agent in charge of the FBI's office in Pittsburgh, confirmed that Bowers lives in that western Pennsylvania city and said that in the coming hours his home, vehicle and social media accounts would be thoroughly searched.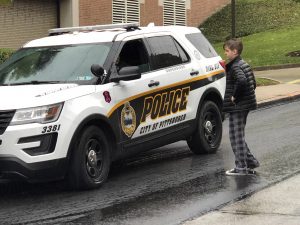 Jones, a 22-year FBI veteran, said the scene at the synagogue was "the most horrific crime scene I have seen."

According to witnesses, Bowers entered the synagogue armed with an AR-15 semi-automatic rifle and started shooting indiscriminately, while yelling "All Jews must die."

Bowers had posted several anti-Semitic comments on his social media accounts.

On Saturday morning, Bowers reportedly posted "I can't sit by and watch my people get slaughtered, screw the optics, I'm going in."

Pennsylvania Gov. Tom Wolf told a press conference that "anti-Semitism has absolutely no place in our Commonwealth."

"Any attack on one community of faith in Pennsylvania is an attack against every community of faith in Pennsylvania," Gov. Wolf said.

Authorities believe Bowers acted alone, though they did not rule out the possibility that other people may have been involved in planning the attack.

US President Donald Trump told reporters after stepping off Air Force One in Indianapolis that the attack "definitely" looked like an "anti-Semitic crime," adding that the shooting was "something you wouldn't believe could still be going on."