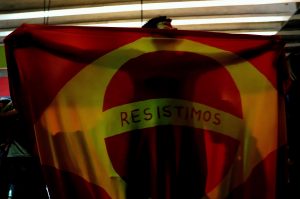 Rio de Janeiro, Brazil, Oct 30 (EFE).- Hundreds of Brazilians, mostly students, demonstrated Tuesday in some cities of the country against the elected president, the far-right Jair Bolsonaro, and demanded that he respects democracy during his term in office.
In Rio de Janeiro, the most emblematic city of the country, more than 200 people marched up the stairs of the Municipal Chamber with banners such as "No More Torture" or " Not Him" and shouting slogans against Bolsonaro, a nostalgic of the military dictatorship in Brazil (1964-1985), and his ideology.
Several young people even came in their school uniforms and warned that the elected president "is very bad for the country because of the history and the dictatorship" that the country has already experienced.
Participants marched through the streets of Rio de Janeiro, invading roads and even blocking traffic at times, which generated some tension with the authorities, especially when some of the young people fought among themselves.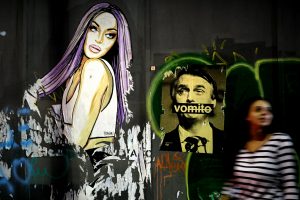 In Sao Paulo, the largest city in the country, hundreds of people gathered on the central Paulista Avenue to also protest against president-elect, winner of last Sunday's elections with 55 percent of the vote.
The protests on Tuesday were small compared to the thousands of Brazilians who went on to the streets on Sunday to celebrate the victory of Bolsonaro, who will assume the presidency of Brazil on Jan 1.