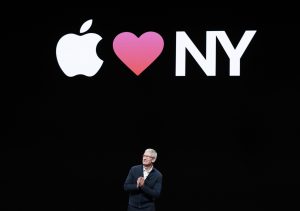 San Francisco, Oct 30 (EFE).- After unveiling its latest iPhones in September, Apple on Tuesday highlighted its computers and tablets with updates to the MacBook Air and iPad Pro, which incorporate larger and higher quality screens, a path the firm had already trod with its signature mobile phone.
The updated iPad Pro was designed with the aim of eliminating – as much as possible – everything that takes up space on the device but is not screen, a trend that has been underway over the past few years among practically all the big tech firms.
Apple said that for the first time since it released its first tablet in 2010 it has dispensed with the menu button, meaning that – along with a substantial reduction in the size of its devices – it has been able to actually increase the screen size.
For the two versions that Apple will bring to market, the smaller has a screen size of 11 inches, one inch larger than the earlier model but with the same overall dimensions for the device, and the larger will have one of 13 inches.
The Cupertino, California-based company has also incorporated into its new tablets another feature from its recently released iPhone model – the Face ID facial recognition system, which creates a three-dimensional map of the user's face so that only he or she may activate the device or perform certain operations.
The new iPad Pros include the A12X Bionic chip, one TB of storage capacity and a battery that the firm says can operate the device continuously for 10 hours.
The device's 12-megapixel camera can record video in 4K/60 and it has four different speakers.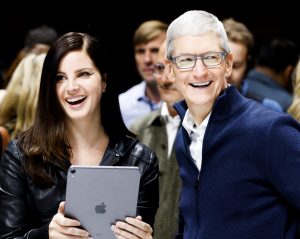 The smaller of the new tablets will cost $998 and the larger one $1,248 and may be bought online starting on Tuesday and in stores starting on Nov. 7.
Meanwhile, the new superlight MacBook Air incorporates a screen with a resolution of 4 million pixels, the firm said during the presentation of other products, including the new versions of its iPhone, iPad and smart-watch.
Like the iPad Pro, the laptops have increased the screen size to 13.3 inches without increasing the overall device size and have adopted – for the first time – Touch ID, which is a fingerprint recognition system that allows users to authenticate themselves on the device to block or unblock it.
The new MacBook Air is 15.6 mm (0.6 inches) thick and weighs 1.25 kg (2.75 lb.), which is lighter than its predecessor.
It has up to 16 GB of RAM and 1.5 TB of storage space, and it will be sold starting at $1,531 on Tuesday online or on Nov. 7 in stores.