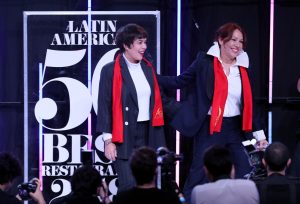 Bogota, Oct 31 (EFE).- Peruvian restaurant Maido has been voted the top eatery on the Latin America's 50 Best Restaurants list for 2018, marking the second year in a row that the Lima establishment has won the honor.
The award was handed out at a gala in Bogota on Tuesday.
Second place went to Peru's Central, while Mexico City's Pujol took third place, Latin America's 50 Best Restaurants said Tuesday.
Borago, a restaurant in Santiago, Chile, took fourth place and was honored as the most sustainable eatery, while Sao Paulo finished in fifth place.
Maido, run by chef Mitsuharu "Micha" Tsumura, "is a space where visitors can taste dishes based on Nikkei cuisine, which mixes Peruvian and Japanese flavors," the competition's organizers said.
"Even though it's been a dificult year for everyone in the region, our cuisine is still growing and it's bringing us together," Tsumura said after receiving the prestigious award.
Rounding out the top 10 are Don Julio, in Buenos Aires; A Casa do Porco, in Sao Paulo; Astrid and Gaston, another eatery in Lima; Mexico City's Quintonil; and Leo, in Bogota.