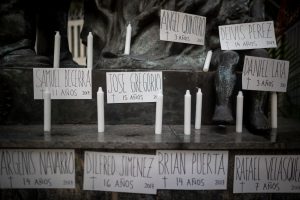 Caracas, Nov 2 (EFE).- The NGO Prepara Familia reported Friday that at least 19 Venezuelan children have died since 2017 because of defective kidney treatment in the country's most important pediatric hospital, and demanded that the government resume the transplant program suspended 17 months ago.

"In the year 2017 we had 12 youngsters (who died) and in 2018 three more have died of poor nephrology treatment and four from unrelated illnesses," Prepara Familia Director Katherine Martinez told reporters outside the JM de los Rios Children's Hospital in downtown Caracas.

The families of those who died last year of an outbreak of infection, and those of another 20 children receiving dialysis treatment, staged a modest protest and recalled that the Inter-American Commission on Human Rights (IACHR) has laid down precautionary measures for this medical center, obliging the government to guarantee access to the needed medications.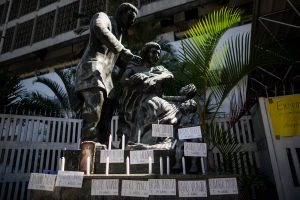 "The government has many obligations – it must respect children's right to life and their right to health," Martinez said, and demanded the reactivation of the transplant procurement program that has been shut down for the last 17 months.

"How is it possible that these kids have been anchored to machines for 17 months with no way out, but which they would easily have with transplants. As long as the program is suspended, this situation will continue," she said, adding that there is a long list of youngsters waiting for kidneys.

Erick Bandres, father of a boy who has been waiting for a transplant for nine years, said "he's my only child and I don't want to lose him."

Venezuela, the country with the largest oil reserves on the planet, is going through a severe economic crisis of such chronic shortages and hyperinflation that members of the opposition and a number of NGOs have asked that a humanitarian channel be opened to bring food and medicines into the country.

But the Nicolas Maduro government rejects that plea on grounds that it could open the door to an armed invasion.