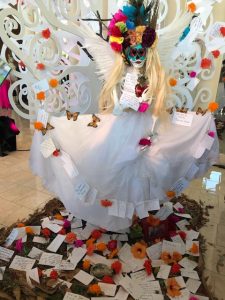 Text and photos by Lina Broydo
A fabulous Saturday afternoon of music, dancing, singing and colorful masks and costumes lit up the architecturally stunning Davies Symphony Hall with the magical orchestration of the Dia de los Muertos Community Concert and festivities. The world renowned San Francisco Symphony, under the brilliant baton of guest conductor Jacomo Bairos, orchestrated an event to remember and enjoy.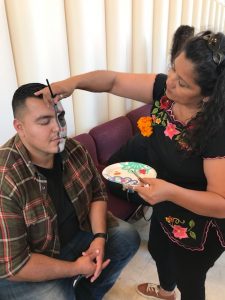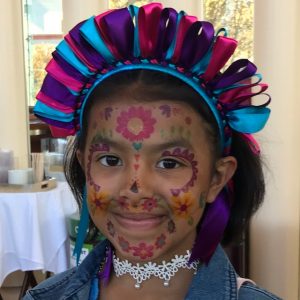 The Portuguese-American conductor, Jacomo Bairos, who is a graduate of the legendary Julliard School in New York, is a Music Director of the Amarilo Symphony and co-founder and Artistic Director for Miami based genre-bending chamber orchestra Nu Deco Ensemble. Mr. Bairos makes his San Francisco Symphony debut at this performance. I can't wait to see him conduct again in San Francisco in the not too distant future.
Joined by the exceptionally talented Villalobos Brothers, who were born and raised in Xalapa, Veracruz, Mexico, and known now as the leading contemporary Mexican assemble, added a touch of class and excitement to this grand celebration of Dia de los Muertos Community Concert. Casa Circulo Cultural dancers and the Cancion de Obsidiana percussion ensemble joined the performers on stage.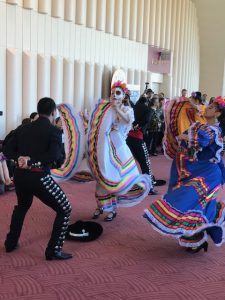 The sparks were flying as the concert's repertoire featured an exceptionally energetic and original interpretation of J.S. Bach/Sam Hyken Toccata y Fuga; Revueltas Noche de jaranas from La noche de los Mayas; Falla –Ritual Fire Dance from El arnor brujo; Lecuona (arr. Gould) – Malaguena (definitely the audience's favorite!) and Falla – The Miller's Dance (Farruca) and Fibnal Dance (Jota) from Three-Cornered Hat.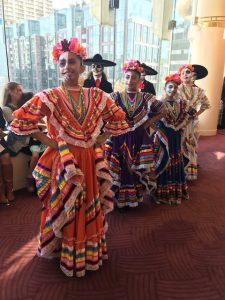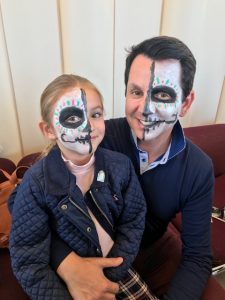 The Dia de los Muertos Community Concert and festivity began in 2008 as part of Symphony's ongoing commitment to providing musical experiences for the Bay Area's dance communities while celebrating Latin-American music and culture. The San Francisco Symphony is partnering with the San Francisco Arts Commission to continue its work as San Francisco's orchestra.
"We hope this celebration offers a perspective of the origins of the Dia de los Muertos tradition and brings an opportunity to honor historical figures in the arts" – says Martha Rodriguez-Salazar, the curator of the San Francisco Symphony's Dia de los Muertos community concert since their inception in 2009.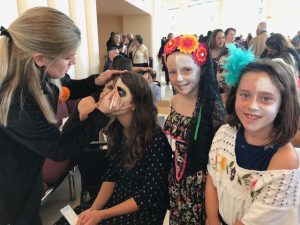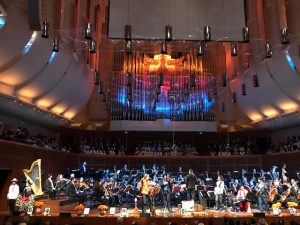 My verbiage of this article pales next to the extraordinary visuals capturing the spirit of our community's love for its heritage, family and the love for the departed Bravo to all!
With this in mind I will take the liberty of sharing with my readers a few of my photos of the beautiful and memorable moments from the San Francisco Symphony's Dia de los Muertos celebration.