Montevideo, Nov. 6 (EFE).- The national specialist of the UNESCO Education Program in Uruguay, Zilmira May, told EFE on Tuesday that science must adopt a language that people find more normal and understandable to avoid a loss of enthusiasm by future students.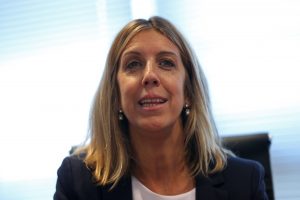 "Those involved in science have historically had tremendous difficulties speaking a language that ordinary folks understand, which has turned people off and made them say "this is not for me," and then just drop it, she said during her presentation of the 10th Ibero-American Congress of Scientific Education, to be held between March 25-28, 2019, in Montevideo.

She also spoke about "demystifying" the scientist character, who tends to be represented as "a man with a beard, tunic and glasses," as an important point in not driving away youths from a field they found fascinating as little children.

"The sciences have that power to attract. Kids are naturally curious, science is all about nature, and children find it a comfort zone…but then as our education evolves, the sciences begin to scare us," she said.

According to the expert, this causes "lots of people who could possibly have a successful future in science, innovation and technology, to just drop out along the way."

May believes in scientific teaching based on providing an answer to "current challenges" and that aims "to teach today what will be needed tomorrow."

"Science has to be at the service of finding solutions. We have tremendous challenges linked to sustainable development: the pollution of water or the lack of water, the loss of biodiversity…we have to think about the world that is coming and realize that science is the only thing that will provide solutions to future problems and challenges," she said.