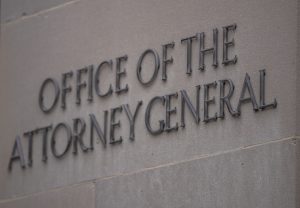 Washington, Nov 8 (EFE).- The White House denied Thursday that the United States has entered a "constitutional crisis" because of the firing of Attorney General Jeff Sessions.
White House counsellor Kellyanne Conway told reporters that this "is not a constitutional crisis," adding that President Donald Trump has not instructed the new acting attorney general to limit the investigation into alleged Russian meddling in the 2016 election and possible collusion between the Kremlin and the Trump campaign.
"The president hasn't instructed him to do anything other than be the acting attorney general," Conway said.
The opposition Democratic party has vowed to launch an investigation regarding Sessions' ouster, who resigned on Wednesday at Trump's request after months of rising tensions between the two men.
On Thursday, Democratic Sen. Joe Manchin said that the firing of Sessions puts the United States "on the verge" of a constitutional crisis, adding that he hoped the new Congress would discuss legislation to protect special counsel Robert Mueller's Russia probe.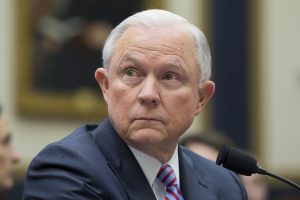 The relationship between the president and Sessions had been tense for more than a year, largely as a result of the former attorney general's decision to recuse himself from the Russia investigation because of his own involvement in the Trump campaign.
On Wednesday, Trump named Sessions' former chief of staff Matthew Whitaker as acting attorney general, granting him the authority to oversee the special counsel's Russia probe, which had been supervised by Deputy Attorney General Rod Rosenstein for a year and a half.
Last year, Whitaker wrote an op-ed for CNN in which he warned that Mueller was "dangerously close" to crossing a "red line," referring to the possibility that the special counsel could investigate financial ties between Trump and Russia that are unrelated to the 2016 election.
This has created concern that Whitaker could place limits on the Russia probe or reduce its budget.
Trump is currently considering several candidates to permanently replace Sessions.
On Thursday, the president met with Republican Sen. Lindsey Graham, one of his closest allies, who has been mentioned as a possible candidate, though Graham has denied being interested in becoming the new attorney general.