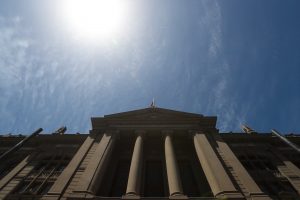 Santiago, Nov 9 (EFE).- A Chilean judge sentenced 11 retired military officers to prison for their role in the murder of 15 opposition members during the "Caravan of Death" that liquidated dissidents in the wake of the 1973 coup that brought Augusto Pinochet to power.
The Caravan of Death was a task force that traveled up and down Chile by helicopter in October-November 1973, swooping down on municipal and provincial jails to seize political prisoners and execute them in the aftermath of Pinochet's Sept. 11 putsch.
Among those sentenced is Gen. Juan Emilio Cheyre, commander-in-chief of the Chilean army from 2002-2006, who got three years probation.
Cheyre, who was a lieutenant when the Oct. 1973 murders took place, was the first Chilean military commander to seal a commitment to "never again" use the army to violate human rights.
The sentence delivered by Special Judge Mario Carroza condemned Col. Ariosto Lapostol Orrego, the then-commander of the Arica Regiment, to 15 years in prison for being the perpetrator of the murder of 15 dissidents.
Five other defendants, including Brig. Gen. Pedro Espinoza Bravo, were sentenced to five years in prison as accomplices in the crimes.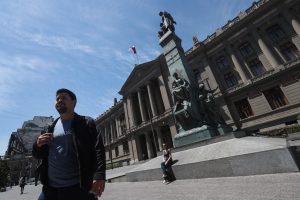 Several of those officials are already in prison, serving sentences for other human rights violations cases – for instance, Espinoza Bravo is in prison serving a 600-year sentence.
Among the victims was musician Jorge Peña Hen, creator of the youth orchestras in Chile.
The 15 dissidents were executed at the regiment's headquarters and their bodies were buried in a mass grave in the local cemetery.
The following day, authorities published a statement saying they had executed "15 extremists in compliance with an order by a military tribunal in times of war."
According to the investigation into the murders, both the commander of the regiment (Lapostol) and his assistant (Cheyre), who delivered the statement to local media outlets, "were aware that no trial had taken place" and that the murders were "motivated solely because of the ideology" of the victims.
The victims' remains were discovered and identified in 1998.
The judge's sentence also requires the Chilean state to compensate the victims' family members with sums ranging from $59,000 to $118,500.
According to official figures, during the 1973-1990 Pinochet dictatorship, some 3,200 people were murdered by government agents, though the remains of 1,192 people are still missing.