United Nations, Nov 8 (EFE).- The United States on Thursday once again rejected the idea of relaxing sanctions against North Korea and defended its position of delaying the approval of aid requested by several organizations, at the UN.

The US Ambassador to the United Nations, Nikki Haley insisted that the situation has not changed enough to reduce international sanctions, as advocated by Russia and China.

Haley acknowledged that the US-North Korean rapprochement has brought some progress, but stressed that the Pyongyang nuclear threat remains a reality for now.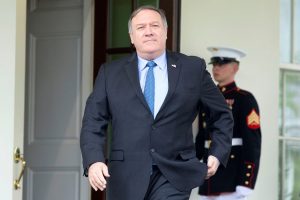 "We have given a lot of carrots up until now. We're not going to get rid of the stick because they have not done anything to warrant getting rid of the sanctions yet," the diplomat said.

Among other issues, Haley recalled that North Korea continues to maintain nuclear and missile facilities and continues to deny access to international inspectors.

In her view, Russia's calls to soften sanctions point to an interest in "gaining points" with Kim Jong-un and the fact that Moscow is violating international sanctions.

In recent months, the US has repeatedly accused Russia of evading these sanctions and of initiating a campaign at the United Nations to try to cover this up.

The UN Security Council met behind closed doors on Thursday to address the sanctions against North Korea, at the request of Russia.

According to Haley, in the meeting the Russian delegation asked for the lifting of certain bank sanctions, something that the US rejects outright.

US Secretary of State Mike Pompeo was scheduled to meet with a high ranking North Korean delegation in New York on Thursday to prepare for a second summit, a meeting that was finally suspended, according to Haley, at Pyongyang's request.