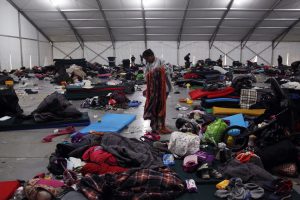 Mexico City, Nov 10 (EFE).- The thousands of members of the US-bound Central American migrant caravan that remained in a stadium in Mexico City left Saturday headed for Queretaro, a city located northwest of the capital.

The roughly 4,000 members of the caravan, made up mostly of Hondurans, gathered their belongings at dawn and prepared to head out following in the footsteps of a first group of some 1,000 migrants who left the capital on Friday morning and arrived in Queretaro in the evening.

The Mexico City metro system provided the migrants with free public transport to reach the western edge of the capital, from where they headed north by foot or hitching rides on buses or trucks.

Queretaro, where the first group of migrants stayed overnight, is some 200 km (124 mi) from Mexico City.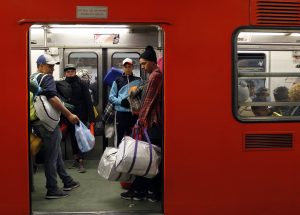 The migrant caravan left San Pedro Sula, Honduras, on Oct. 13, and crossed into Mexico six days later.

The migrants seek to reach the northwestern city of Tijuana, located across the border from San Diego, California, where they plan to request asylum to US authorities.

The large group of migrants has not stopped heading north despite President Donald Trump's warnings and the mobilization of some 5,000 troops to assist the US Customs and Border Patrol.

On Friday, Trump signed an executive order to deny asylum to migrants who enter the country illegally, which means that they will have to request asylum at official border crossings.