Asuncion, Nov 12 (EFE).- The number of families evacuated from poor, low-lying areas in Asuncion due to floods caused by the rising Paraguay River has increased to 6,000, authorities said Monday.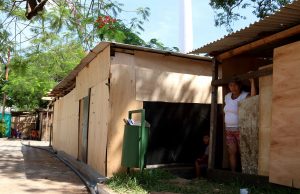 The river reached a level of 5.98m (20ft) Monday and is expected to climb to 7m next month.
Another 1,000 families were forced to flee homes in the central and southern provinces of Misiones, San Pedro and Concepcion by "flash floods" that followed heavy rains last week, the chief of staff of the department of emergency management, Miguel Kurita, told EFE.
The number of flood refugees in the Paraguayan capital has doubled since the end of October, forcing authorities to relocate families on streets and squares in Asuncion due to a lack of suitable spaces.
To put an end to the annual massive displacements, the Paraguayan government plans the construction of nearly 10,000 units of public housing over the next 10 years in poor Asuncion neighborhoods prone to flooding.