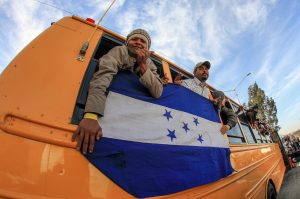 Mexico City, Nov 14 (EFE).- The main contingent from the Central American migrant caravan is making its way through northwestern Mexico, though they are still 2,000km (1,200mi) from the border city of Tijuana, where hundreds of migrants have already gathered.
After spending a month on the road, the main contingent of mostly Honduran migrants left the western metropolis of Guadalajara on Tuesday.
Roughly 350 migrants who are not part of the caravan arrived in Tijuana on Wednesday, joining other groups that arrived in the border town in recent days, including around one hundred LGBT people.
A score of migrants even dared to climb the border fence on Tuesday, under the watchful eye of the US Border Patrol, while Tijuana residents met with officials from the municipal police to express their concern regarding the arrival of the Central Americans.
On the US side, border security has been tightened, some access points at the official ports of entry connecting Tijuana and San Diego were closed, and soldiers were deployed to the area.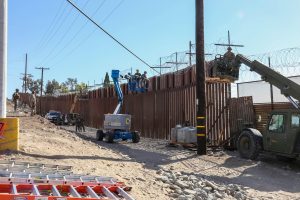 The soldiers are part of the 5,600 troops that President Donald Trump deployed to Texas, Arizona and California to support immigration authorities ahead of the arrival of the migrant caravans.
Meanwhile, another group of migrants is heading toward the US border in the Mexican state of Sonora, bordering Arizona, and a few dozen migrants are still in a shelter in the northeastern city of Monterrey, planning their next steps.
Most of the members of a second caravan of Honduran migrants are still in Mexico City, where, according to municipal authorities, some 1,200 migrants are resting at a sports stadium in the east of the capital.
Another 2,000 migrants, mostly from El Salvador, are making their way through the Gulf coast state of Veracruz, where hundreds of them have received support from Rev. Alejandro Solalinde, one of Mexico's most prominent immigrants' rights activists.
The first migrant caravan left San Pedro Sula, Honduras, on Oct. 13 and entered Mexico on Oct. 19.