By Lina Broydo

San Francisco's Conservatory of Flowers is Illuminated in Full Bloom
December 2 – January 6; 
Preview Party on November 30 at 6 p.m.
For the first time ever at the Conservatory of Flowers, light and sound will take over the glasshouse in a new immersive and interactive exhibition "Night Bloom".  Experience cotton candy sunsets, rare and unusual flowers blossoming in the moonlight, and the twinkle of fireflies will sparkle your imagination. Inspired by the institution's internationally renowned botanical collection, partake in a living playground powered by illumination.
Night Bloom includes six site-specific installations dispersed throughout the Conservatory's wood-and-glass walls. The architecturally stunning Conservatory of Flowers and its interactive displays are your holiday season's fantasy land.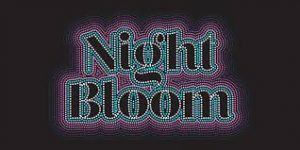 Be the first to participate in the truly illuminating evening by attending the Preview of "Night Bloom" Experience on November 30 at 6 p.m. Festivities include a live DJ performance, light up activities, selfie stations, plus food and beverage.
Tickets are $50 and include a complimentary beer or wine. This event is for ages 21+ only. Journey through the five galleries and be transported with Night Bloom: Prism: Colorful beams will pique your curiosity and encourage exploration: Glow: Reflect in the glimmer of glowing ponds. Let your imagination go wild! Night Bloom is developed in collaboration with Lightswitch, a consortium of internationally recognized lighting, media, and visual designers, who create unforgettable experiences where people live, work, learn and play.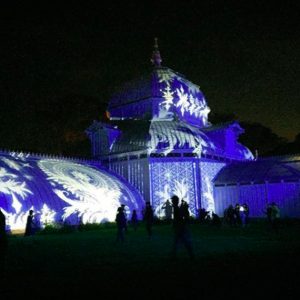 Lightswitch has installed lush light art exhibits at Descanso Gardens Guild, the Morton Arboretum and museums and events all over the world. No need to travel abroad, we have it all right here and it is spectacular!
Tickets and Information
Tickets are $27, or $20 for members, and children age eight and under are free.
conservatoryofflowers.org
Conservatory of Flowers
Golden Gate Park
100 John F Kennedy Drive in San Francisco
Photo courtesy of Conservatory of Flowers
Art without Borders: Immigrants and San Francisco Cultural Life
December 4, Reception: 6 p.m.; Event:7 p.m.
Join and enjoy "Chronicle Chats" program as it presents San Francisco prima ballerina Yuan Yuan Tan, chef Mourad Lahlou, novelist Thi Bui, and singer Diana Gameros, in an evening of live performance, conversation, and tasty treats as they share their immigration experience and reveal how being here has allowed them to flourish as artists and learn how have immigrants contributed to the rich tapestry that makes up the Bay Area's cultural life.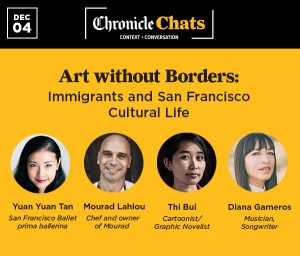 Moderated by Kitty Morgan, the SF Chronicle Deputy Managing Editor. I am sure a lot of you, my devoted LaOferta readers, have a success story or two to tell and share with the celebrated speakers at this event.
"Chronicle Chats" – an ongoing series of events, featuring thought-leaders, influencers, newsmakers and trend-setters. All ticket-holders are invited to a pre-event reception with the Datebook team. Do come and mingle with your favorite Arts & Entertainment writers before the show.
Tickets and Information 
Price: $25
For tickets visit SFChronicle.com/Chats
Herbst Theatre, Located in SF War Memorial & Performing Arts Center
401 Van Ness Avenue n San Francisco
Photo courtesy of ChronicleChats
"A Bronx Tale" Unfolds in San Francisco 
"Jersey Boys meets West Side Story" – amNewYork 
November 27 through December 23, 2018
Broadway's hit crowd-pleaser will take you to the stoops of the Bronx in the 1960s, where a young man is caught between the father he loves and the mob boss he'd love to be. Interesting dilemma for a young kid, right? Bursting with high-energy dance numbers and original doo-wop tunes from the songwriter of Beauty and the Beast, "A Bronx Tale" is an unforgettable story of loyalty and family.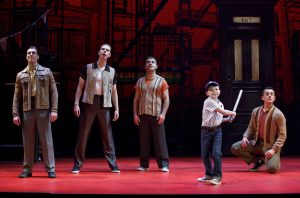 Tony Award winner Jerry Zaks directs this streetwise musical – based on Academy Award nominee Chazz Palminteri's story- that The New York Times hails as "A Critics' Pick! The kind of tale that makes you laugh and cry."
Ready to move to Bronx? NOT YET! Just enjoy the musical in the newly refurbished historic Golden Gate Theatre.
Tickets and Information
Prices range from $56 to $256
888-746-1799
SHNSF.com
Golden Gate Theatre
1 Taylor Street in San Francisco
Photo courtesy of SHN
The Great Dickens Christmas Fair in Daily City
November 17 runs weekends through December 23, 2018
Meet and greet the regal Queen Victoria and her colorfully attired royal entourage as they arrive to the iconic Cow Palace as it transforms into Dickens' London for The Great Dickens Christmas Fair & Holiday Party. Now in its 36th season the Great Dickens Christmas Fair brings familiar characters to entertain, surprise, offer roasted chestnuts and hearty fare.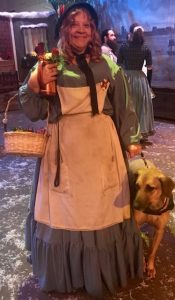 They will even dance with you (my favorite activity!) to the sounds of lively music! Visitors can choose from seven stages offering entertainment for all ages and tastes.
Family-friendly entertainment abounds, from dancing at Fezziwig's, to dashing sword-fighting in "All's Well That Ends Badly" and the holiday pantomime "The Surprising Tale of Baron Munchausen and Mopsa the Fairy."
If your tastes lean more towards the naughty and salty, head down to the dockside and join the Cancan dancers and sailors at the bawdy Mad Sal's Music Hall.
The Great Dickens Christmas Fair overflows with holiday magic for the youngsters, offering hands-on craft activities, old-world games of skill and chance, and fun interactive shows in the Tinsley Green Children's Area.
Cheer the heroes and jeer the villains at the children's melodrama, join Alice at the Mad Hatters' Tea Party, or learn the tricks of the chimney-sweep trade from the Miracle Sweeps of London School.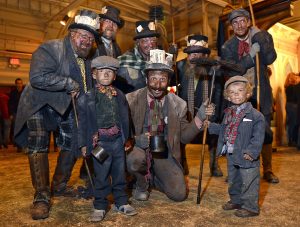 A delightful addition to the usual holiday entertainment, youngsters can meet Old Father Christmas at one o'clock on the Father Christmas Stage, ride on a hand-powered Adventure Carousel, cheer the Toy Parade, and laugh at the antics of an authentic British Punch & Judy puppet show.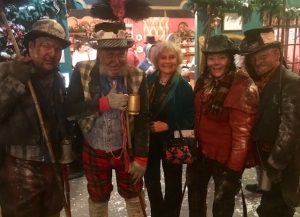 My motto: don't wait to celebrate the delightfully fabulous holiday activities!
P.S. Start pacticing the English accent.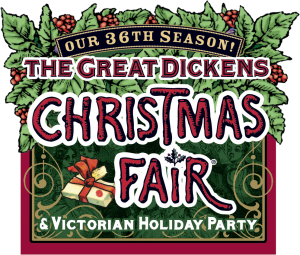 Tickets and Information
Prices start at $23; Children under 5 are free
415-668-0525
dickensfair.com
The Cow Palace Exhibition Halls
2600 Geneva Avenue in Daly City
Photos courtesy of Robin Fadtke: Rich Yee; MarkEYE; Lina Broydo