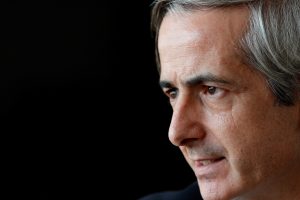 Mexico City, Nov 25 (EFE).- Aware of their importance for the country's development, electric utilities are calm about the inauguration of Andres Manuel Lopez Obrador as Mexico's president but know that they must remain "flexible" vis-a-vis the incoming administration.

"We companies have to be flexible in using the channels established by the government, which is the one who legislates and establishes energy policy. And we mustn't hurry," the president of the Mexican Energy Association (AME) and general director of Iberdrola Mexico, Enrique Alba, said in an interview with EFE.

The leftist Lopez Obrador will take office on Dec. 1 and he has promised to shift the country's economic paradigm significantly from neoliberalism and – in the energy realm – revise already-signed contracts in accord with the energy reform, which opened the sector to private initiative in 2014.

The head of the AME – founded 21 years ago and gathering companies that provide 19,500 megawatts of power generation capacity, or 35 percent of the country's capacity – said that the sector has no reason to be concerned about the new administration.

"In principle, it creates no uncertainty because the Mexican electricity system needs infrastructure and growth, and it seems reasonable that the new government may want to analyze things and do some reengineering," Alba said.

For the Iberdrola Mexico chief, a potential change in the energy model – for example, by holding fewer electricity auctions – should not impact the sector because there are other avenues to growth and, in addition, "the system proves that it needs more power generation and that demand is growing."

According to calculations by the Energy Secretariat, in the next 15 years investment must be made in Mexic's electric utility industry – where demand is growing by 3 percent – to the tune of more than $100 billion, something that will be "very complicated" to accomplish if "public-private" alliances are not struck.

To date, the AME had not yet been in touch with incoming Energy Secretary Rocio Nahle, although it will do so once the government is installed with an eye toward "adapting ourselves to the methods and mechanisms that they are contemplating."

The Iberdrola executive urged diversification within the firms in the sector. That is the case with Iberdrola, which has been operating in Mexico for 20 years with a "long-term vision" and designing many projects for the coming years.

Between 2019 and 2020, eight power plants will come on line and, with an eye toward 2022, new infrastructure is being planned to provide some 12,500 MW of installed generating capacity.