Arlington, Texas, Nov 30 (EFE).- The Dallas Cowboys got a touchdown from star running back Ezekiel Elliott and an outstanding defensive effort in a 13-10 victory here over Drew Brees and the New Orleans Saints in late-season NFL action.
The Saints came into Thursday night's contest at AT&T Stadium riding a 10-game winning streak, but they ran into a stellar Cowboys defense and for just the second time this season could not rely on the heroics of Brees, their superstar quarterback.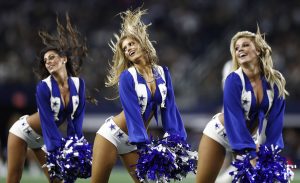 The Cowboys went ahead 3-0 after a 12-play opening drive stalled out and the hosts had to settle for a short field goal; they then pushed that lead to 10-0 later in the first quarter on a drive in which quarterback Dak Prescott orchestrated an offensive attack whose primary weapon was Elliott.
The star running back had rushes for seven yards and six yards on that drive and also was on the other end of two key pass plays – one for 15 yards and a final screen pass for a 16-yard touchdown.
Dallas then extended its advantage to 13-0 in the second quarter when a 16-play, 70-yard drive ended with a 46-yard field goal by kicker Brett Maher.
Prior to that scoring drive, the Cowboys' defense had made a goal-line stop to prevent a touchdown.
Those 13 points would be all the hosts would need as the Saints' second-half comeback fell short, although New Orleans cut the Cowboys' lead to three when Brees threw a 30-yard touchdown pass to wide receiver Keith Kirkwood with 1:10 remaining in the third quarter.
That score came less than a minute after Cowboys defensive end Randy Gregory committed a crucial roughing-the-kicker penalty that reversed a punt and gave the Saints the ball back in Dallas territory.
Gregory also made another critical blunder early in the fourth quarter when he was called for offsides on a play in which Brees was sacked and lost the ball on a fumble.
Brees completed 18 of 28 pass attempts for just 127 yards, threw one touchdown and had one interception for a passer rating of 71.6, his lowest this season.
Prescott, meanwhile, had a solid 115.5 passer rating after completing 24 of his 28 pass attempts for 248 yards and throwing one touchdown and no interceptions.
Elliott rushed for 76 yards on 23 carries and also was the Cowboys' third-leading receiver, catching six passes for 60 yards (including the touchdown play).
The Saints fell to 10-2 but still have a big lead over the Carolina Panthers (6-5) in the NFL's NFC South division with four games remaining in the regular season. The Cowboys, meanwhile, improved to 7-5 and moved into sole possession of first in the NFC East ahead of the Washington Redskins (6-5).