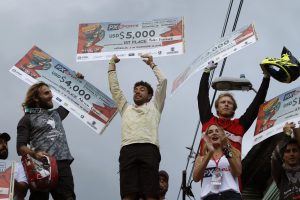 Medellin, Colombia, Dec 2 (EFE).– Colombia on Sunday broke a Guinness World Record when it hosted the longest urban downhill cycling race in the world, an event that was held in Commune 13 of Medellin, in the northwest of the country.

A demanding track with a length of 2,274 meters was adapted by experts on a slope of the popular neighborhood, which used to be one of the most dangerous and crime affected areas in Medellin. 26 cyclists from Chile, France, Great Britain, Colombia, Sweden, Spain, Brazil, Ukraine, United States, Mexico and Czech Republic participated in the race.

"This record is to position the city. It is to tell the world that Medellin is one of the best places for action sports," said Downhill Nation President Javier Garcia.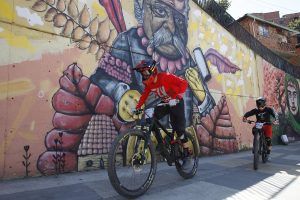 The recognition was confirmed by Natalia Ramirez Talero, official adjudicator of the Guinness World Records, who was present at the race to verify that it met the requirements.

"Medellin and Colombia have obtained a title for our Guinness World Records for the longest urban downhill cycling race in the world," Ramirez told reporters.

She explained that they "were able to corroborate" with topography experts and professionals of the International Cycling Union (UCI) that the race "meets the requirements" and that the final measurement of the track was 2,274.485 meters.

The Chilean Pedro Ferreira won the first place of the race with a time of 3 minutes 49 seconds and 79 hundredths, while on the podium he was joined by Frenchman Adrien Loron who came 2nd and 3rd placed British Bernard Kerr.