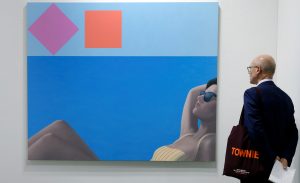 Miami, USA, Dec 5 (EFE).- Considered to be the most important contemporary art exhibition in the Americas, the Art Basel fair opened on Wednesday in Miami Beach with 268 galleries representing 4,000 artists from 35 countries.
Organizers expect the forecast of 80,000 attendees to be met at the renovated convention center, with neighboring Miami also celebrating Art Week this week and thus offering the public a cornucopia of cultural activities.
The 17th edition of the Art Basel fair promises to be an "economic infusion" for South Florida, which between Wednesday and next Sunday will be a magnet for collectors, gallery owners and art lovers.
The president of the fair, Norman Braman, referred to the huge "economic and social" impact that the fair makes in Miami each year, given that it is one of the must-attend events on the international art calendar.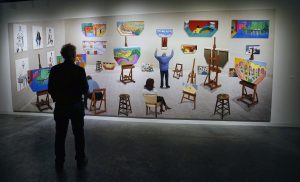 He noted that in 2001, when the fair was first held in Miami, there were 10 art galleries in the local area and now there are more than 100, along with four new art museums.
He also noted that the area had become a cultural capital thanks to its vibrant art scene and the support of the local community.
David Castillo, the director of the only Miami Beach art gallery participating in this year's exhibition, said that "Florida is having a rebirth" in cultural terms.
He said that his gallery focuses on artists whose work deals with the identity of women, the African-American community and the LGBT community.
In addition, 14 Brazilian galleries, nine each from Mexico and Spain, five each from Argentina and Colombia and one from Cuba are participating in the 2018 edition of the fair.