By Lina Broydo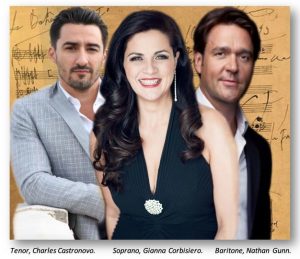 Hershey Felder Live Streams "Puccini" from Florence, Italy to Opera San Jose 
March 14, 2021 at 5pm Pacific / 7pm Central / 8pm Eastern.
Spending his Covid pandemic time in Italy Hershey Felder does not rest on his laurels. His latest production involves staging of the world premiere of Puccini, the story of a young musician in love with the world of opera, and in particular Giacomo Puccini's La Bohème, Tosca, and Madama Butterfly.
When, through a series of unusual circumstances, the young musician meets the musical master himself, secrets are revealed that send the young man soaring. With special guests, Baritone Nathan Gunn, Soprano Gianna Corbisiero and Tenor Charles Castronovo, this new Hershey Felder creation, will spur the imagination and move the musical soul.
Filmed and performed on location in Lucca Italy, in the very home where Giacomo Puccini was born, this new work featuring Hershey Felder and three world-renowned opera stars promises to be a very special event in the comfort of your home for all the opera lovers without traveling to Italy.
Information
Tickets: $50
Eventbrite.com
50% of all sales from this link will go directly to Opera San José.
Direct questions by e-mail to boxoffice@operasj.org
Includes extended viewing access of the recording through Sunday, March 21st)
Photo of Baritone Nathan Gunn, Soprano Gianna Corbisiero and Tenor Charles Castronovo courtesy of Hershey Felder Productions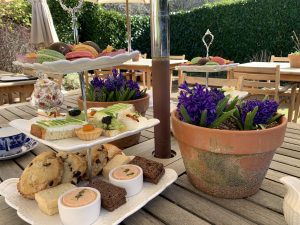 Tea Experience at Filoli Estate and Gardens in Woodside
Spring is in the air and it is time to escape your prolonged hibernation nest and treat yourself to an afternoon of decadence with your very own private tea at Filoli.
You will be spoiled with warm pots of tea, delicious treats served in tiered displays in the privacy of a dedicated outdoor space to enjoy the experience and keep safe.
Although the historic house is closed for tours, the outdoor beauty of the gardens and its mesmerizing beauty is full of blooming flowers and trees creates a magical getaway you really deserve.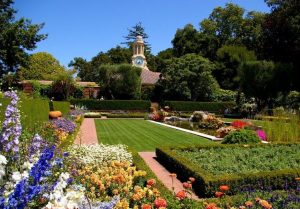 Information 
Experiences available  beginning March 3, 2021
Advanced reservations available
650-364-8300
filoli.org
Filoli Historic House and Garden
86 Canada Road in Woodside
Photos courtesy of Filoli  
CINEQUEST Film and Creativity Festival in San Jose
March 20 through March 30, 2021
Tickets available starting March 1
Cinequest Virtual, entitled Cinejoy will feature the Artists & Movies of Cinequest, lineup of live events, community interactions, and movies that fulfill the Cinequest legacy: vanguard, stellar, and inspiring!
Stay tuned as I will periodically keep you informed as to the highlights of the Cinequest Virtual festival showcasing the power of film, art, creativity, and our community's wish to lift all spirits and bring joy March 20-30.
Stay tune my film lovers friends in Silicon Valley. And here is the message from Halfdan Hussey & Kathleen J. Powell, the Founders of Cinequest which is marking its 30th anniversary: "Yes, there will be a live edition of Cinequest when that's healthy and viable… things are looking bright.
But don't wait for that as the virtual experience in March is vital to our success and will bring experiences you can't get in the live version!"
See you virtually in March!
Information
cinequest.org
Photo courtesy of Cinequest 
"Wonder Women of American Cheese"
March 4, at 5 p.m.
Its a cheese and wine party with renowned cheese experts Janet Fletcher and Laura Werlin as they are partnering with Cambria Winery to present a fun and delicious evening of tasting the exceptional cheeses from around the world and sip the perfect wines in creating the "Cheese O'Clock: Wonder Women of American Cheese" experience. On the menu: Marieka 9-Month Gouda,
Capriole Wabash Cannonball, Meadow Creek Dairy Grayson and Shepherd's Way Farms Friesago.
Order the cheeses and wines now to taste along with Janet and Laura…or simply listen in as they share stories, tips and opinions. Bring your cheese questions for Janet and Laura and enjoy the conversation as they dish and riff about great cheese and wine.
Cheesemaker guest: Jodi Ohlsen Read of Shepherd's Way Farms. Winery guest: Cambria winemaker Jill Russell.
Information
Register (its free) and order cheeses and wine at www.janetfletcher.com/cheeseo'clock
Photo courtesy of Janet Fletcher